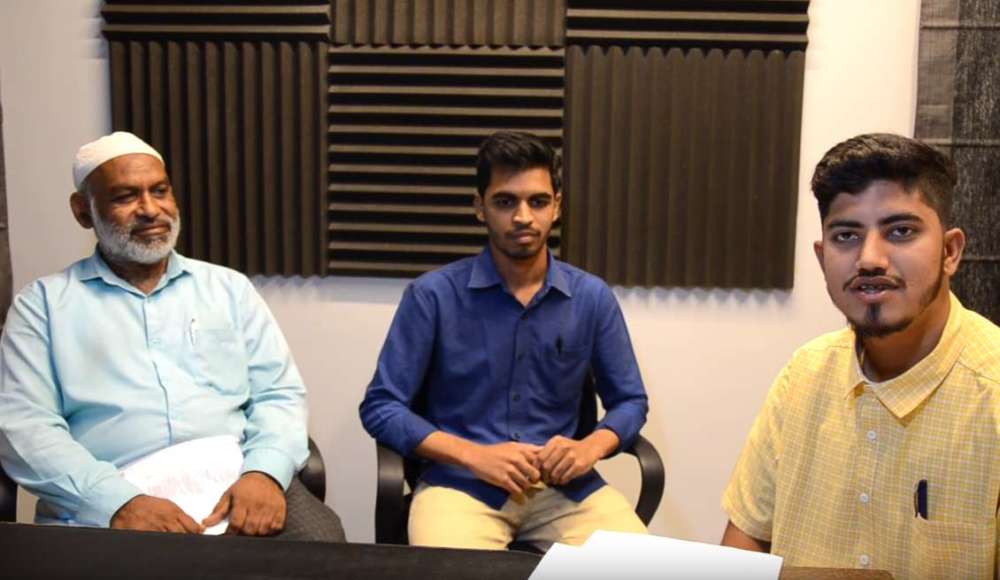 Hyderabad: This is a story of help arriving from some unimagined quarter when you continue with your hard work–that too, in desperation.
Mohammad Manazir Hussain, a 22-year-old youth from Hazariguda in Nalgonda district, was losing hope after appearing for NEET (National Eligibility cum Entrance Test) three times consecutively for a medical seat.
Son of a Muezzin (name of his father) who earned only Rs 4000 a month for giving a call to the people for prayer five times a day, Hussain was in the middle of an economic and psychological crisis. There was an expectation from the family for help while his focus was on to clear NEET which he found was becoming impossible.
He had already written NEET three times. The results were sending him into depression.
At the time when he had almost decided to "stop wasting his time", and start doing something concrete he came across the Millat Fund run by The Siasat Urdu Daily. On hearing his story from him and his father, Millat Fund authorities felt that he was the kind of young man with steely determination he was looking for among target oriented students.
Besides providing him with some financial assistance Millat Fund authorities also directed him to Focus Academy where Mr. Naqui Ali took him under his wings. The rest is the history which is still unfolding.
In a meeting with the authorities of Millat Fund, he and his father have promised to give excellent results.
Manazir Hussain said that when he becomes capable of helping others in whatever little way he would do it happily because Chiragh Hi Say Chiragh Jaltey Hain (a single lamp may light up several lamps).
Subscribe us on