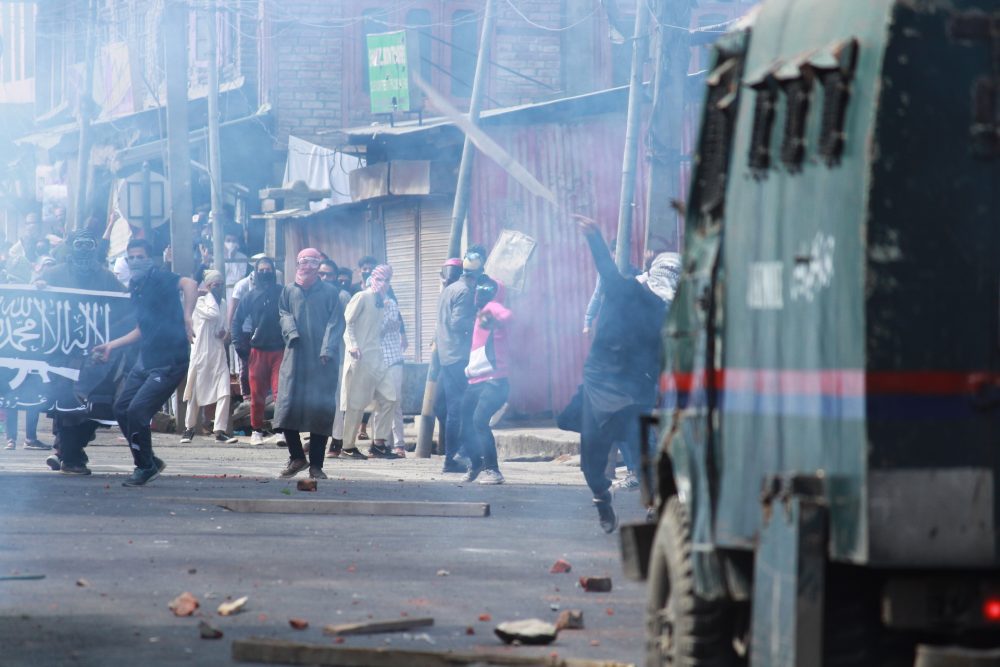 Srinagar: Massive clashes erupted between youth and government forces in Nowhatta downtown Srinagar after the congregational Friday prayers at Jamia Masjid.
Eyewitnesses said that after the prayers were over, the youth assembled outside the mosque carrying ISIS and Jaish flags and raised pro-militant slogans.
They said that youth later tried to march on the main road when police intercepted them leading to heavy clashes.
Police used teargas shells and pellets against the protesting youth to disperse them, witnesses said.
Clashes were going on in Khawaja Bazar area near Nowhatta chowk when the report was filed.
Subscribe us on