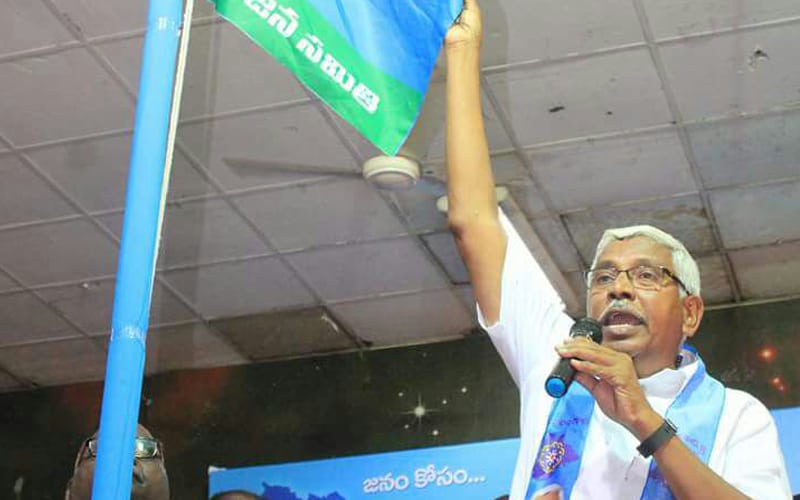 Hyderabad: President of Jana Sena Samiti, Prof. Kodandaram told that CM of TS, Mr. KCR is under the spell of fear due to RTC strike.
Talking to newsmen yesterday, Prof. Kodandaram Ram told that the affidavit filed in the High Court by MD of RTC, Mr. Sunil Sharma is an indication of this fear.
Prof. Kodandaram further told that the elected Govt. should adopt a responsible attitude. He advised the CM to start negotiations with RTC employees immediately. He pointed out that Mr. KCR has adopted the attitude of an autocrat and he is not prepared to listen to anyone's advice.
Mr. KCR can't face RTC's strike on the strength of the police force.
On account of the RTC strike, the image of Mr. KCR is getting tarnished among people, Prof Kodandaram said.
Subscribe us on