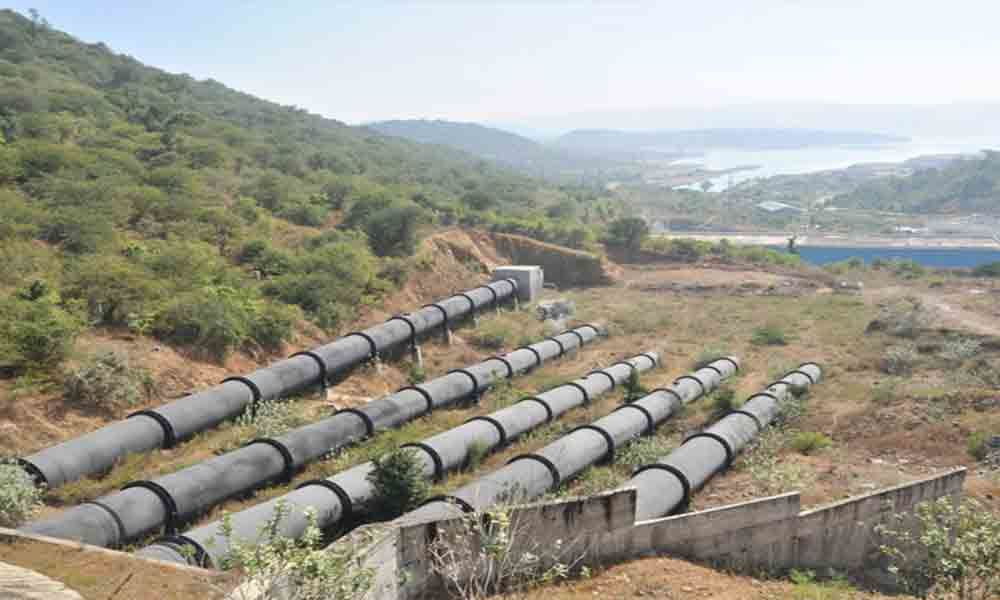 CM of TS Mr. KCR inspected the constructions work pertaining to Palamur R.R. Irrigation Project yesterday and issued instructions to the concerned officials to complete the work within ten (10) months since this project will be very helpful in linking the waters of Krishna and Godavari rivers.
While going through the work of the project, Mr. KCR told that due to unavoidable circumstances, abnormal delay has been caused and there should not be any further delay. It should be completed within ten (10) months.
He categorically told the officials that no pretexts will be tolerated any more.
In the bilateral negotiations with A.P., it was resolved to uitilize 570 TMC water.
He blamed Andhra authorities and told that due to their injustices, TS remained dry.
Steps are now being taken to make TS a green state. He pointed out that the former CM of A.P. Mr. Naidu failed to get funds from the Centre for Bobbili project.
Mr. KCR also told that by negotiating with Govt. of Maharashtra, it was made certain to get water for TS.
On completion of this project, Krishna and Godavari rivers would be interlinked and the surplus water could be used for irrigation in TS.
Subscribe us on