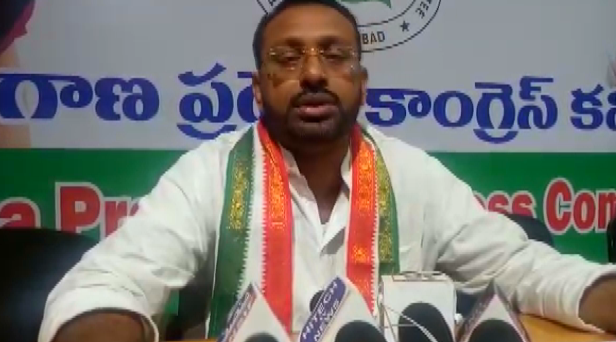 Hyderabad: Stating that a major financial crisis hit the State, TPCC spokesperson Syed Nizamuddin today demanded that the TRS Government release a White Paper on the State's financial status.
Addressing the media at Gandhi Bhavan on Wednesday, Nizamuddin said the finances of Telangana State were in bad shape with the government having no clarity on how to handle the future requirements and bridge the gap between revenues and expenditure. In order to fulfil the electoral promises, TRS Government would need about Rs 2.5 lakh crore per year. However, the present revenues from all sources were less than Rs 1.5 lakh per annum. Therefore, there needs to be clarity on how this huge deficit of over Rs 1 lakh crore would be covered, he said.
Huge allocations also need to be done on Education, Health & Family Welfare, Urban & Rural Development, Housing, Irrigation and other core sectors. He said the expenditure on Revenue and Capital Account would also increase to nearly Rs 1.25 lakh crore per year. Therefore, the overall budgetary requirement for Telangana Government from 2019-20 would be nearly Rs 2.5 lakh crore, he said.
Nizamuddin said the State's overall revenues were far behind the estimated expenditure. As against the target of Rs 167,859 crore in 2018-19, the total revenue receipts, as on November 2018, were just Rs 80,834 crore which is just 48.16%. He said even if the revenues increase by 30% till the end of financial year, they won't cross Rs 1.5 lakh crore mark. Therefore, there will be a huge gap of nearly Rs. 1 lakh crore between the expected revenues and projected expenditure.
The TPCC leader alleged that Chief Minister K. Chandrashekhar Rao was still focussed on politics even one month after elections. For the first time in history, the MLAs will be taking oath one month after their election and a two-member Cabinet, including the Chief Minister, was running the government.
[source_without_link]NSS[/source_without_link]
Subscribe us on