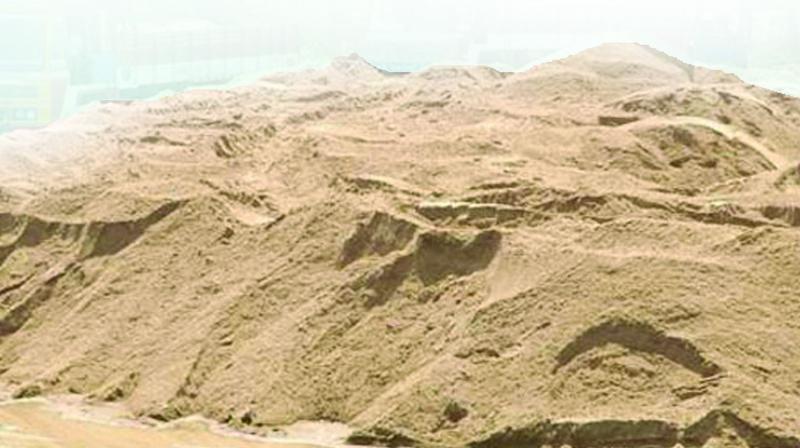 Vijayawada: The new sand policy that has come into existence since September 4 has failed to serve its purpose as construction workers across the city are protesting, demanding the state government to streamline the sand supply.
Builders workers union along with the Centre of Indian Trade unions (CITU) is set to stage protest at dharna chowk demanding the government to supply sand at a cheaper price.

"Sand has become a costly thing in Vijayawada. The high prices have resulted in construction works stalled across the city while lakhs of construction workers have lost their livelihood and still, the government is confined to making statements. We will intensify our protests if the government fails to streamline sand supply in a week," said P Madhavan, secretary of Building workers union.

The secretary has demanded the government to give Rs 10,000 honorarium or cover costs to the building workers for the lost livelihood due to sand shortage.

The YSR Congress-led state government has brought the new sand policy in order to curb the illegal sand mining activity across Andhra Pradesh.
The government said it would supply sand at a cheaper price than earlier government and fixed cost at Rs 375 per tonne.
Subscribe us on