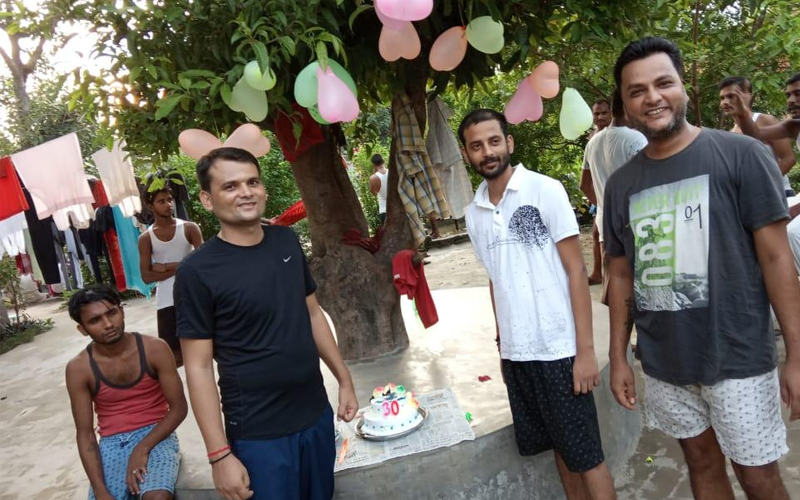 A video of double-murder convict cutting cake inside a jail in Bihar has gone viral on social media.
In the video, the criminal identified as Pintu Tiwari is seen cutting his birthday cake inside the Sitamarhi jail.
According to media reports, it seems from the video that a caterer was called inside the jail premises and from cake to sweets to mutton and rice party, all arrangements are made for fellow inmates.
Further, in the video, gifts from other jail inmates were also presented to Tewari and post-party, all were seen enjoying sweets.
It is also evident from the video that jail has access to mobile phones too since the video has been shot using a mobile phone.
Tewari, a sharpshooter and an expect in AK47 is serving jail time after being found guilty of murdering two engineers in Darbhanga in 2015. 
According to ANI, four guards of the jail have been suspended in connection with the incident. A high-level inquiry has been reportedly ordered to find out how Tiwari and other inmates managed to hold a party while serving a jail term.
Subscribe us on