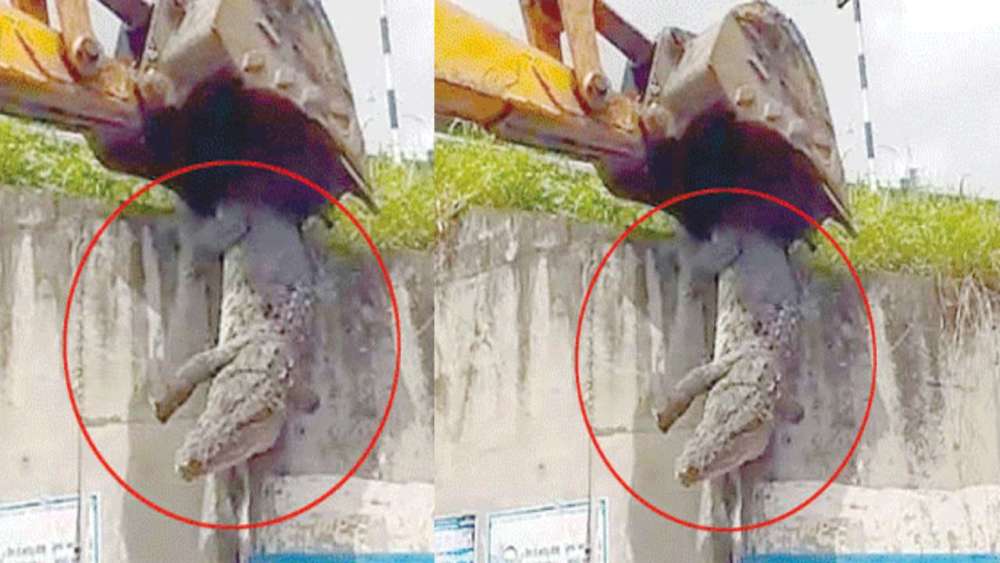 Nizamabad: Recently, video of a crocodile being rescued by Wildlife officials has gone viral claiming that the reptile has been spotted in Tukaram Gate, Secunderabad.
The claim is misleading as the Crocodile was actually spotted by locals in the flooded streets of Nizamabad Highway-44 at Dusgaon village of Mendora Mandal.
The locals informed the forest department officials regarding the issue and the response was quick. They tactfully dealt with the situation, the rescue team carefully lifted up the crocodile with the help of a JCB crane and ropes as the reptile was very agitated.
It was quite a scene in the locality, where the reptile was spotted as many people gathered around just to catch a glimpse of the reptile.

It is believed that the crocodile may have washed off from the nearby river Godavari and had scaled the flyover which is beside the NH-44.

The forest department's rescue team managed to get the situation under control and the crocodile has been rescued and released into the river Godavari.
Subscribe us on