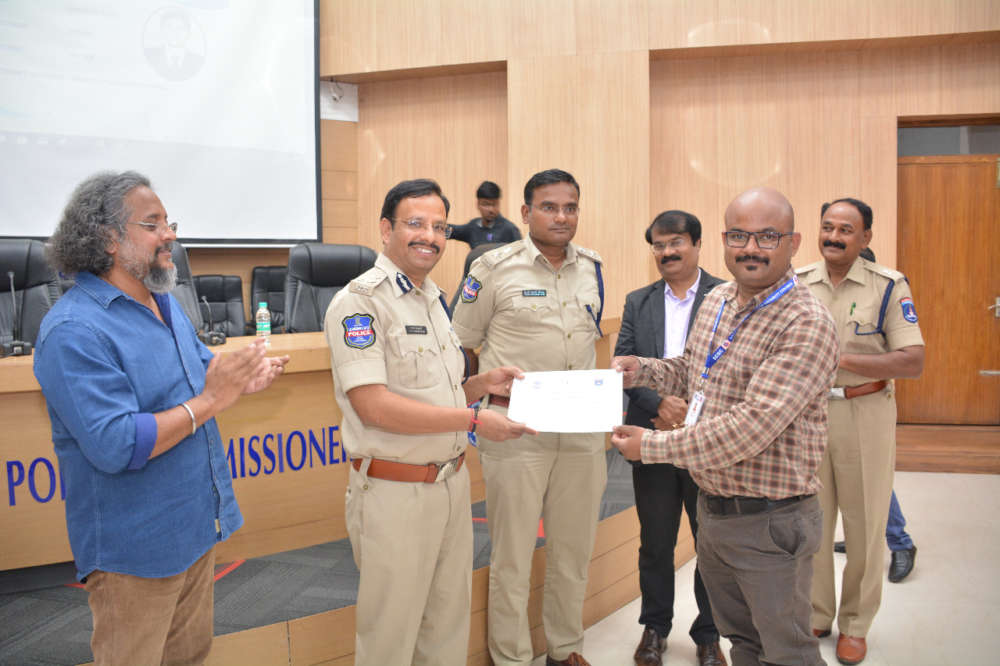 Hyderabad: Several IT and ITES employees who have volunteered to help the Cyberabad Traffic Police in regulating traffic during peak hours have been felicitated by the Cyberabad Commissioner of Police in association with the Society for Cyberabad security Council (SCSC) for their volunteer services outside their offices.
Addressing the meeting, Joint Secretary of SCSC Mr. Venkat Tankasala said to keep these volunteers motivated and engaged, the SCSC will be organizing sports events while explained the duties and responsibilities of the Traffic Volunteers.
Mr Tankasala said he shall be meeting with these verticals head from 10 September to regularly plan and execute to help the volunteering reach next levels.
Meanwhile, General Secretary Krishna Yedula said felicitation by the Telangana Government and SCSC members is rare and exquisite honor for all the Traffic Volunteers for their valuable Volunteering Services.
DPC Traffic Mr. Vijay Kumar, IPS acknowledged the volunteers service who have been serving very diligently in the IT Corridor including the DLF Security Staff volunteering at the busiest IIIT junction on a daily basis even during the rains helping to regularize the traffic to the maximum.
Mr Kumar has requested the SCSC to organize exclusive Traffic volunteering drives in the IT and ITES companies to help them deal with traffic issues like grid locks, water logs, etc.
Commissioner Sri. V C Sajjanar, IPS felicitated 26 volunteers along with appreciating their service.
Raincoats will be distributed to all the traffic volunteers for their service during rains, the Commissioner added.
Subscribe us on