Hyderabad: Dastkar brings a vast range of crafts and craftspeople with its Hyderabad Nature Bazaar between 30th August to 8th September '19 at the Kamma Sangham Hall, Punjagutta Officers Colony, Ameerpet Road, Hyderabad.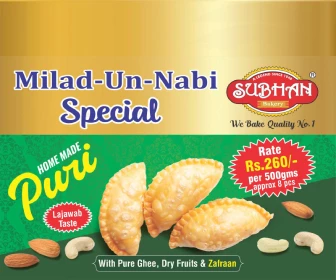 For over a period of 38 years, Dastkar has extensively gathered the most authentic handicrafts of the country in order to expose its visitors to a specially curated collection of crafts and craftspeople.
This time we bring about 60 of such crafts from over 20 states. Since the focus is not only products but also empowers the visitors to be able to interact with craftspeople and gather information about the craft from the source themselves.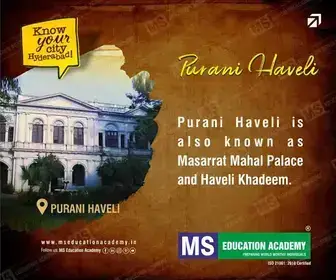 Dastkar caters to all age groups with its collection as well as experience of Indian handicrafts. They even have a special Puppet Show organized on ALL DAYS of the bazaar. Vinod Bhatt, a puppeteer from Rajasthan will be displaying various tales and performances using his puppets, while also making them available to everyone for purchasing.
The HYDERABAD NATURE BAZAAR will offer a wide range of lifestyle accessories, handloom garments, and yardages, dhokra, and meenakari jewelry, metal crafts, woodwork and carvings, pottery & ceramics, basketry & fiber crafts, leather products, traditional paintings, a variety of hand-woven, embroidered, block printed textiles, and much more from every corner of the country.
East India:
West Bengal – Kantha embroidery, Dhokra, Golden grass weaving, Jamdani, and hand weaved cotton weaving, Wood and Seashell Crafts
Bihar – Natural Beauty Products, Tussar Weaving, Madhubani Painting.
Odisha – Ikat Weaves
Manipur – Reed fiber products and Black Stone Pottery

West India:
Rajasthan – Leatherwork, Terracotta, Blue Pottery, Miniature Painting, Recycled Fabric Work, Phad Painting, Block Printing, Patchwork, Handloom Cotton, Shibori, Kota Weaving, Indigo block printing, Silver and Meenakari, Applique
Gujarat – Bell metalwork, Wool weaving, Ajrakh block printing, Bandhani, Embroideries.

North India:

Jammu Kashmir – Wool Weaving, Ari, Crewel embroidery
Delhi – Woodwork and carving, Crystal Work
Haryana – Leather Work
Uttar Pradesh – Wool and Jute Weaving, Khurja Painted Pottery
Manipur – Natural Fibre Weaves, Longpi
Rajasthan – Terracotta, Dabu and Bagru Printing, Phad and Pichwai Painting, Handloom Weaving, Indigo, Leather Work, Meenakari, Blue Pottery

South India:
Andhra Pradesh – Kalamkari & Mangalgiri Painting, Bead & Thread Work
Karnataka – Lambani Embroidery, Lacquer Work, Khadi Weaving
Telangana – Ikat Weaving
Tamil Nadu – Tanjore painting

Central India:
Madhya Pradesh – Chanderi Weaving
The event in Hyderabad: Dastkar HYDERABAD NATURE BAZAAR 2019
Location: Kamma Sangham, 3-949/1/B-8, Ameerpet Road, Punjagutta Officers Colony, Yella Reddy Guda, Hyderabad
Dates: 30th August – 8th September '19
Timings: Daily: 11a.m. to 8p.m
Entry & Parking: Free
Subscribe us on