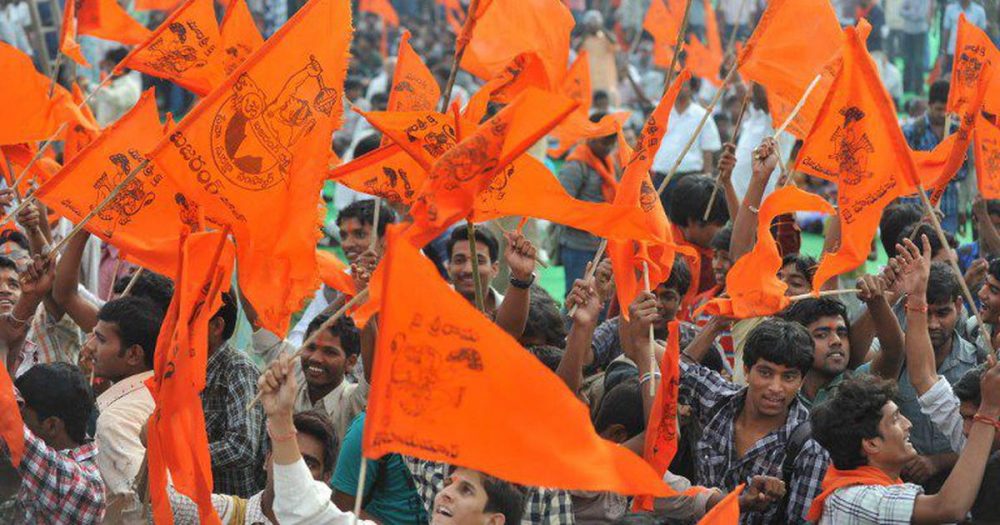 New Delhi: At Hauz Qazi area where minor scuffle over parking had resulted in communal tension, Vishva Hindu Parishad (VHP) leader, Surendra Jain said, "We can turn Hauz Qazi and Ballimaran into Ayodhya".
According to the report published in Indian Express, on Tuesday, at Hauz Qazi, a procession of hundreds of people was taken out. The slogan, "Jai Shri Ram" was raised during the procession. Later, 'havan' was done at the temple.
Meanwhile, BJP MPs, Mr. Manoj Tiwari, Mr. Vijay Goel and Mr. Hans Raj Hans also visited the area.
Jain further said that the procession is not the last one. "If anything goes wrong, we will be forced to come and the next procession will be 10 times more than the present strength", Jain added.
Meanwhile, in order to avoid any untoward incident, 1500 police personnel were deployed in the area.
It may be mentioned that it all started due to a clash over parking which had turned into communal tension.
Subscribe us on