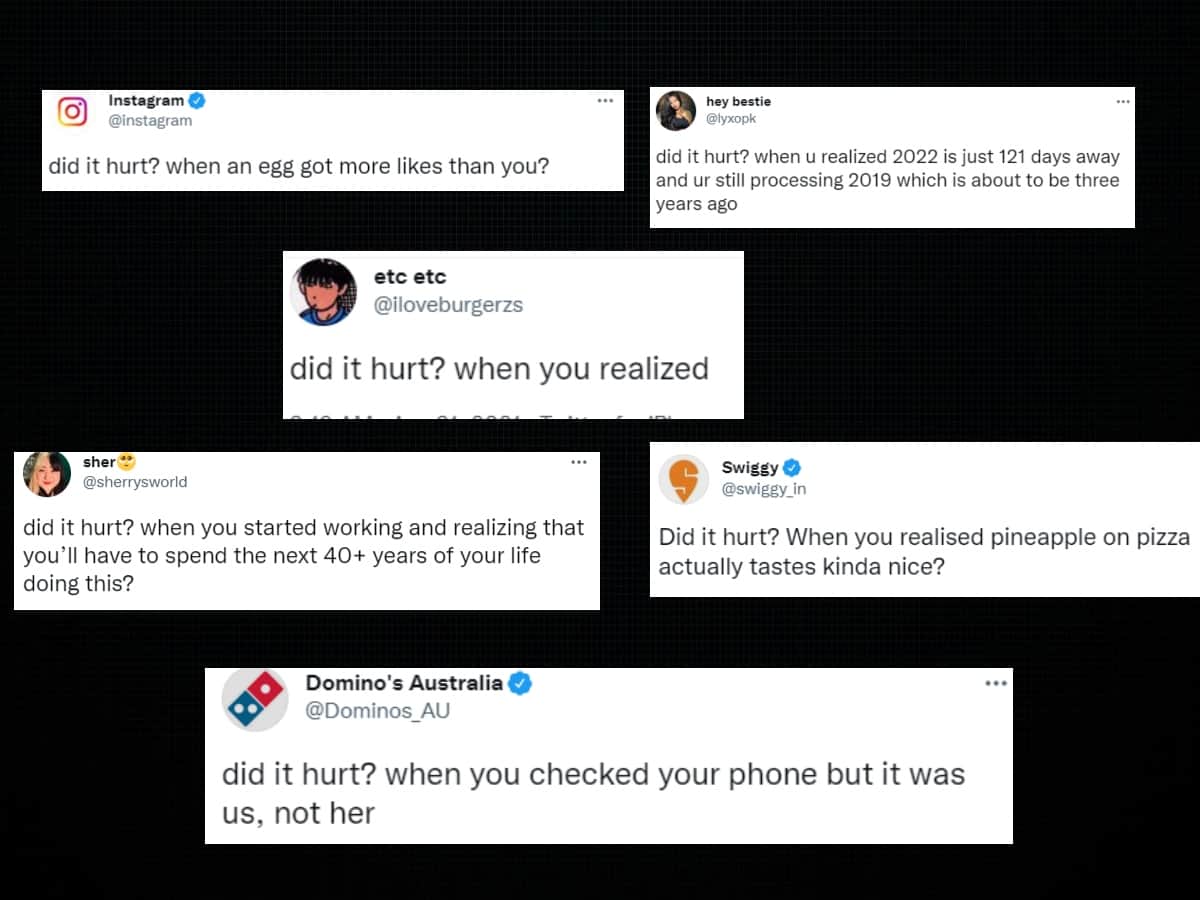 Mumbai: Twitter is a land of 'Chinese whisper'. Random words or pictures spread like wildfire which often turns into hilarious memes leading to an interesting meme fest on the micro-blogging site. Likewise, an old classic pickup line 'Did it hurt? When you fell from heaven?" has taken Twitter by storm.
Netizens seem to have started a trend out of this old pickup line and give their own spin to it. While the first part of the question — "Did it hurt?" — remains the same, the second part is changed by users to become a much more accurate version –'a line you'll relate to'.
Not just netizens, even several Indian and international companies like Swiggy, Instagram, Dominos, among others are joining the meme bandwagon by giving their own relatable twist.
Take a look at a few tweets below:
Subscribe us on