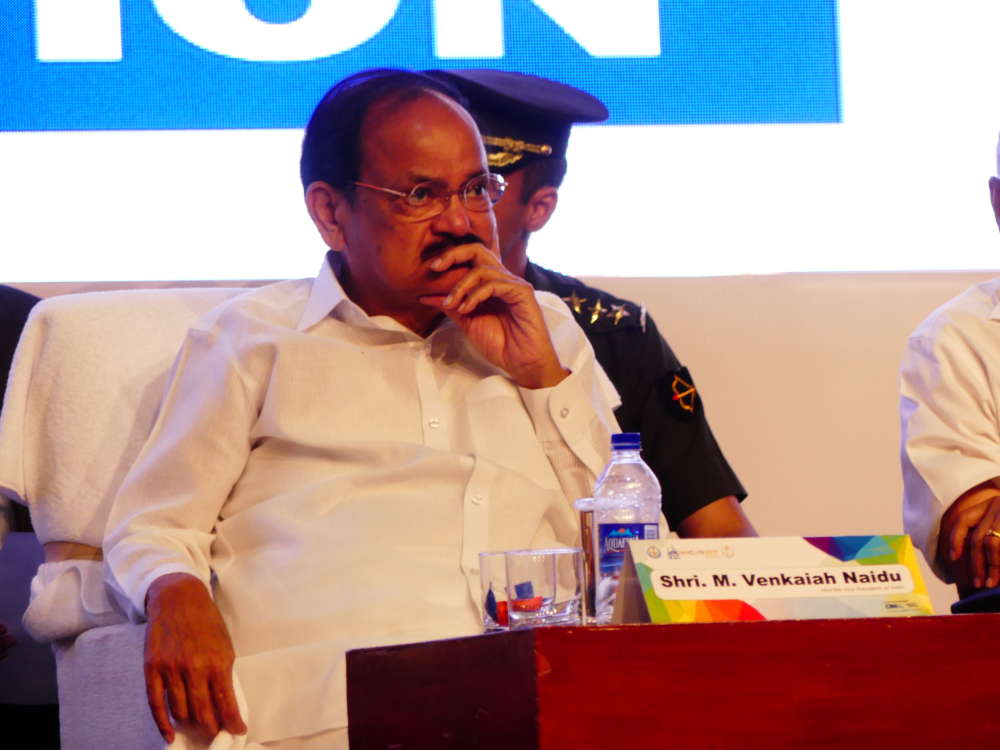 Hyderabad: "The burden of neurological diseases is growing in India year after year with the changing lifestyle, and the patient-doctors ratio is a gap which needs immediate attention," said Vice-President M Venkaiah Naidu while inaugurating the 27th annual conference of Indian Academy of Neurology in the city on Thursday.
The five leading risk factors for increased disease burden in recent times are child and maternal malnutrition, air pollution, obesity, high blood pressure, and high blood glucose levels. Surprisingly, all of these can be controlled by a healthy and active lifestyle, he said.
"Stroke is the most common neurological disease in India affecting close to 2 million lives each year. Next to it is patients suffering from dementia and paralysis," Venkaiah Naidu said, after learning about the status revealed by Dr Vinod K Paul, member of NITI Aayog, at the conference. Dr Paul said, "Neurology workforce in India is very poor, only 2,500 neurologists are available in India who is mostly deployed in cities. That amounts to one neurologist for 5 lakh people." Elucidating the data, he said, "Neurologist-patient ratio in India is 0.2 when compared to 4.75 in western countries.
The deficit in India is 5 times less if the situation continues to be so. For, currently, we only have about 400 seats per year which are too small a number." He urged the government to immediately increase the MD and DM seats in medical colleges. He said if we do not do this, it will take 20-23 years for us to reach the minimum standards prescribed by WHO, which is unacceptable. "I challenge you all (the 1,500 neurologists present at the meet) to find out the ways and means by which we can reach at least the minimum required numbers during this 4-day conference," said added the Niti Aayog member, adding, "We need to do it immediately."
"The burden of the neurological disease must be tackled by adopting a multi-pronged approach, including augmenting seats in neurology and establishing more and hospitals in the rural areas equipped with CT and MRI scans for early diagnosis of neurological disorders," said Venkaiah Naidu. The lack of adequate rehabilitation services in rural areas can be partly overcome by training family members in the rehabilitation process so that they can take care of disabled persons. "The potential of private hospitals should be unlocked," the Vice-President said, "Since the private sector has 2/3 of super-specialty beds, private hospitals should contribute to getting through the Diplomate of National Board (DNB) system."
"It is time that the central governments and the states provide a helping hand to the private sector without compromising on standards. Our economy is soon going to take a leap, and there would be no distinction between government and private hospitals," Naidu said.
Venkaiah Naidu also asked the medical fraternity to take lead and launch an awareness campaign on the need to prevent non-communicable diseases like diabetes, hypertension, and cancer, which are assuming disturbing proportions.
Authored by Mohammed Hussain, mohammedhussain.reporter@gmail.com Twitter: @writetohussain
Subscribe us on