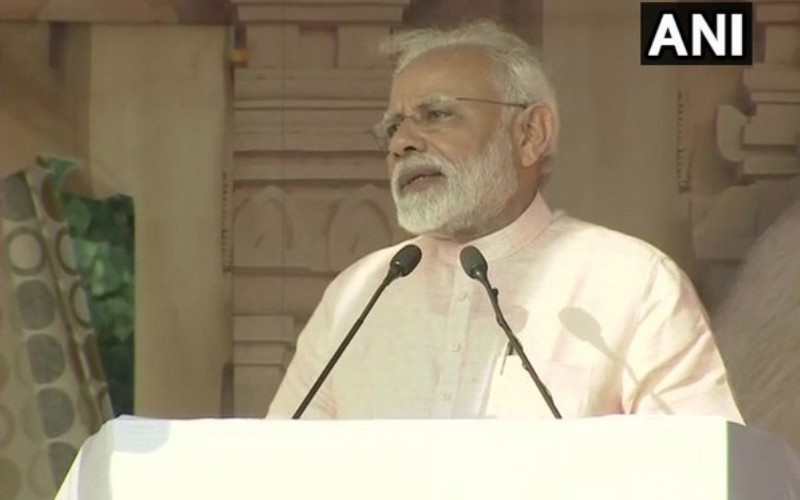 New Delhi: Making a veiled reference to Pakistan, Prime Minister Narendra Modi on Tuesday said the divine force was always with him in fight against the enemies of humanity and it was a message that India wanted to send with complete authority to "asuras" (demons) and evil forces.
His remarks came after India on Tuesday struck the Jaish-e-Mohammed's biggest training camp at Balakot in Pakistan, killing several terrorists and their trainers.
Modi was speaking at the Gita Aradhana Mahotsav where he unveiled a unique Bhagwad Gita, prepared by ISKCON devotees, that measures over 2.8 meters and weighs over 800 kg.
Recalling a famous verse from the Gita, he said: "The divine force is always with us as we fight against the enemies of humanity. This is the message we are trying to send to evil forces and 'asuras' with complete authority."
Addressing the gathering, the Prime Minister said it was a special occasion to unveil "this magnificent Bhagwad Gita" and that this book would become a symbol of India's knowledge.
He said the Bhagwad Gita can be one's guide while facing any dilemma in life and inspires one to serve the people and the nation.
[source_without_link]IANS[/source_without_link]
Subscribe us on