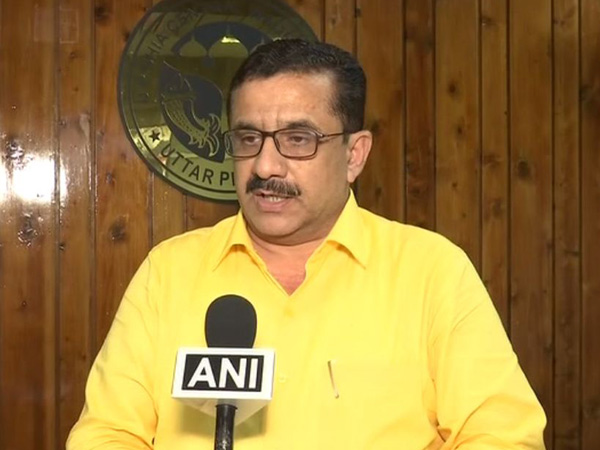 New Delhi: The Delhi Minorities Commission has issued a notice to Waseem Rizvi for purportedly producing a "derogatory film" on Aisha, wife of Prophet Muhammad (PBUH). Waseem Rizvi is also Uttar Pradesh Shia Central Waqf Board chairman.
After the panel received complaints from a group of Delhi residents over media reports, the commission issued the notice and a statement on Thursday, in which it said that Rizvi has released an offensive trailer of the said film and has spoken publicly about his controversial project which has enraged many Muslims in the country.
Earlier also Rizvi had sparked controversy by writing and producing Ram Ki Janmabhoomi. A 17-second teaser of his upcoming film Aisha was reported to feature "inappropriate scenes". However, Rizvi had denied the charge at the time.
DMC has directed the Shia body chief to file a reply by 2 October explaining the rationale of the project. He was asked, whether he has obtained or applied for certification from the Central Board of Film Certification (CBFC).
He has been asked to attach a CD of the trailer, a copy of the CBFC certification or the application for the same, and a copy of the film's script with names of the crew members behind it.
Claiming that it is a very sensitive matter which may inflame passions of millions of Muslims, may lead to violence on a large-scale and will also defame the country, the Commission ordered Rizvi not to proceed in this project in any way while this case is sub-judice at this Commission which has quasi-judicial powers.
As reported by ThePrint, Delhi Minorities Commission Chairman Zafarul-Islam Khan has also expressed his anguish to the Central Board of Film Certification, by writing a letter to it.
He wrote "…this is a gross insult and sacrilege of highest order which will inflame millions of Muslims not only in India but also in many countries across the world as the wife of the Holy Prophet of Islam must not be shown in a film or even in caricature."
Fearing that it will lead to violence on our streets, Mr Khan has requested the body to deny certification to the "sacrilegious film".
Subscribe us on