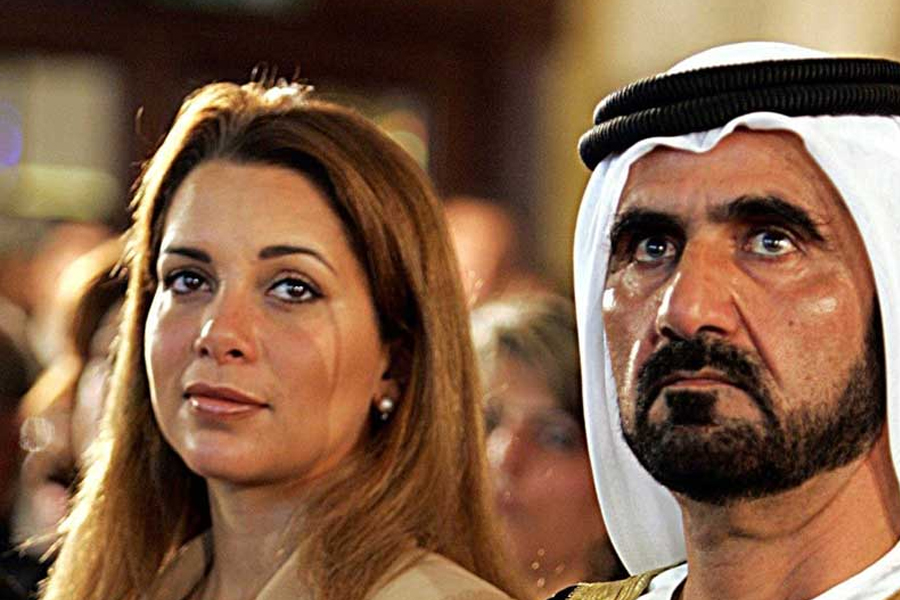 Dubai ruler Sheikh Mohammed bin Rashid al-Maktoum's estranged wife Princess Haya bint al-Hussein has appeared before a British court yesterday.
The couple is fighting the legal battle over the welfare of their children in London reported MEMO.
The two contesting parties in a statement given in July said the battle is limited to children's welfare and does not concern divorce or finances.
Earlier, 45-year-old Princess Haya daughter of the late King Hussein of Jordan and half-sister to present King Abdullah has appealed before the court to protect one of her children from a forced marriage along with granting a non-molestation order which guarantees the child is protected from all forms of harassment/ threats.
Dubai's ruler Sheikh Mohammed, 70, who is also Vice-President and Prime Minister of the UAE had married the princess in 2004. She is believed to be his sixth wife.
Two of Britain's most famous family lawyers are representing the two parties. Fiona Shackleton, who represented British heir-to-the-throne Prince Charles in his divorce from his late first wife Princess Diana, is representing Haya while Sheikh Mohammed is represented by Helen Ward, who had represented British film director Guy Ritchie in his divorce from pop star Madonna.
The case is being overseen by Andrew McFarlane, President of the Family Division of London's High Court.
Subscribe us on