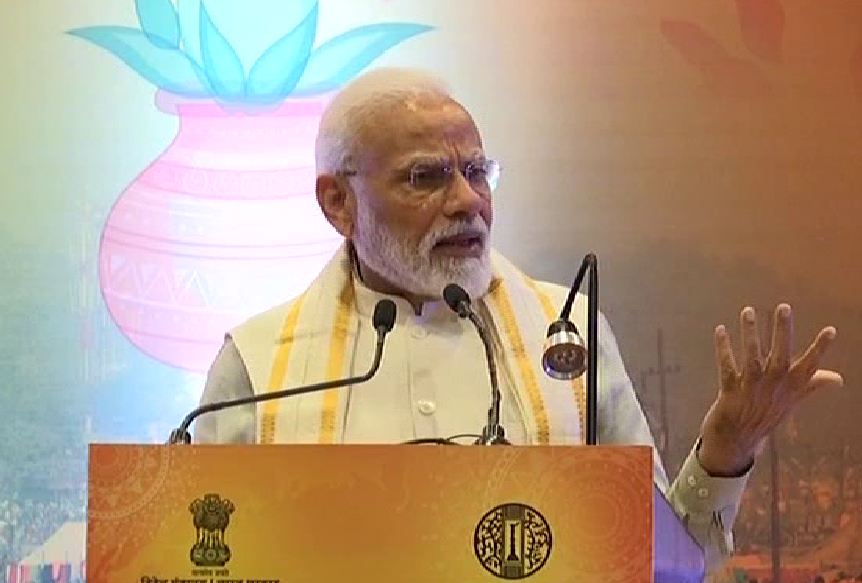 New Delhi: Prime Minister Narendra Modi on Wednesday attacked the Congress for its "dynastic politics" and said its biggest casualty are the institutions.
Addressing voters in his blog post, Modi urged them to remember the Congress' past when they vote — "how one family's desire for power cost the nation greatly".
"From the press to Parliament. From soldiers to free speech. From the constitution to the courts. Institutional insult is the Congress's way.
"Everyone is wrong, only the Congress is correct. As you go to vote- remember the past and how one family's desire for power cost the nation …," Modi said.
"If they (Congress) could do it then, they can surely do it now. Eternal vigilance remains the price of liberty," he added.
He said India has seen how rise of dynastic politics has forced institutions to take a severe beating.
To prove his point, the Prime Minister said one need not go beyond the party to understand it. He pointed at the Congress' internal democracy and said if a leader dares to dream to head that party, he or she is shunted out of the Congress.
"Political parties are vibrant bodies that manifest diverse public opinion. Sadly, Congress does not believe in internal democracy. The sense of entitlement can be seen in their conduct towards routine legal processes.
"At present, their top leadership is on bail vis-a-vis a major scam. When the authorities seek to question them on their dealings, they do not even bother to reply," he said.
Modi urged the voters to "stay vigilant" and work hard to strengthen the intuitions given to the country by the makers of our Constitution.
He also listed his government's achievement and said in 2014, the people voted decisively for honesty over dynasty, development over decay, security over stagnation, opportunities over obstacles and development over vote-bank politics.
"Indians were tired of our beloved nation being included in the Fragile Five, where corruption, cronyism and nepotism made headlines instead of anything positive. India voted to shed the baggage of the past in pursuit of a better future.
"The mandate of 2014 was epoch-making also because it was for the first time in the history of India that a non-dynastic party was blessed with a complete majority," he said.
Modi also said when a government works with the spirit of "India First" instead of "family first", it shows.
"Over the last five years, the Indian economy has been the cynosure of the world's eyes," he said.
"India has made remarkable achievements in sanitation coverage, banking the unbanked, financing the un-financed, building futuristic infrastructure, homes for the homeless, providing healthcare for the poor and educating the youth," he added.
He said reflective of this "paradigm shift" is the fact that now, there was a government that puts institutions above everything else.
[source_without_link]IANS[/source_without_link]
Subscribe us on