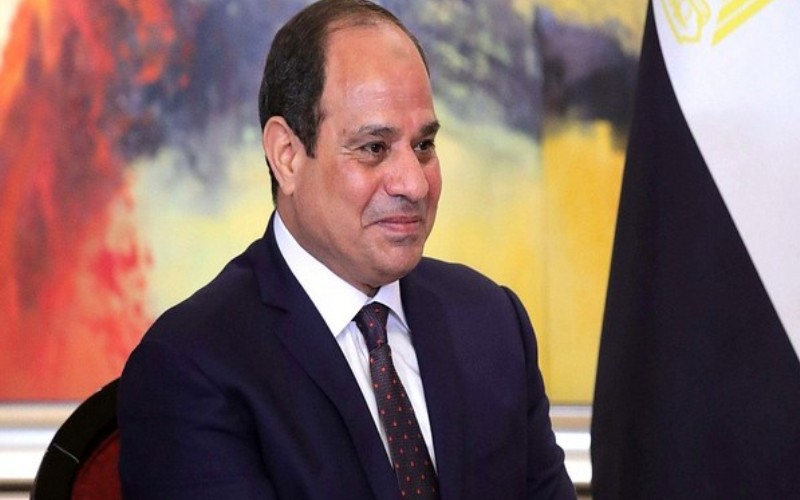 Cairo [Egypt]: Egyptian lawmakers on Thursday (local time) overwhelmingly voted to pass a series of controversial constitutional amendments, including an extension to presidential terms which could see President Abdel Fattah el-Sisi staying in power until 2034.
The approval received in the Egyptian Parliament will then head for a national referendum. Under the proposal, the presidential terms will be extended from the current four years to six years and give more powers to the country's military, CNN reported quoting Egypt's Al Ahram news.
"Some 485 members of the 596-seat assembly approved the changes in a Thursday session, more than the two-thirds quota required to pass any changes to the country's national charter," according to Al Ahram Online.
Sisi's second four-year term is due to end in 2022. Following this, the term would be extended to six years and the proposal would allow the Egyptian President to run for two more terms. However, any person after Sisi will be only allowed to run for two presidential terms, as per Al Ahram citing CNN.
Supporters of the constitutional amendments argue that the changes will bring stability to the country's economy which is slowly recovering from political turmoil of the last few years amid an ongoing Islamist insurgency in the desert nation.
However, critics say that the proposal would further advocate authoritarianism, which was already seen during the decades-long rule of former President Hosni Mubarak, who was ultimately ousted from power in 2011.
Last year, Sisi emerged victorious in the presidential elections held in two rounds, securing more than 90 per cent of votes each time. He had previously said that he had no intention of remaining Egypt's president for life.
[source_without_link]ANI[/source_without_link]
Subscribe us on