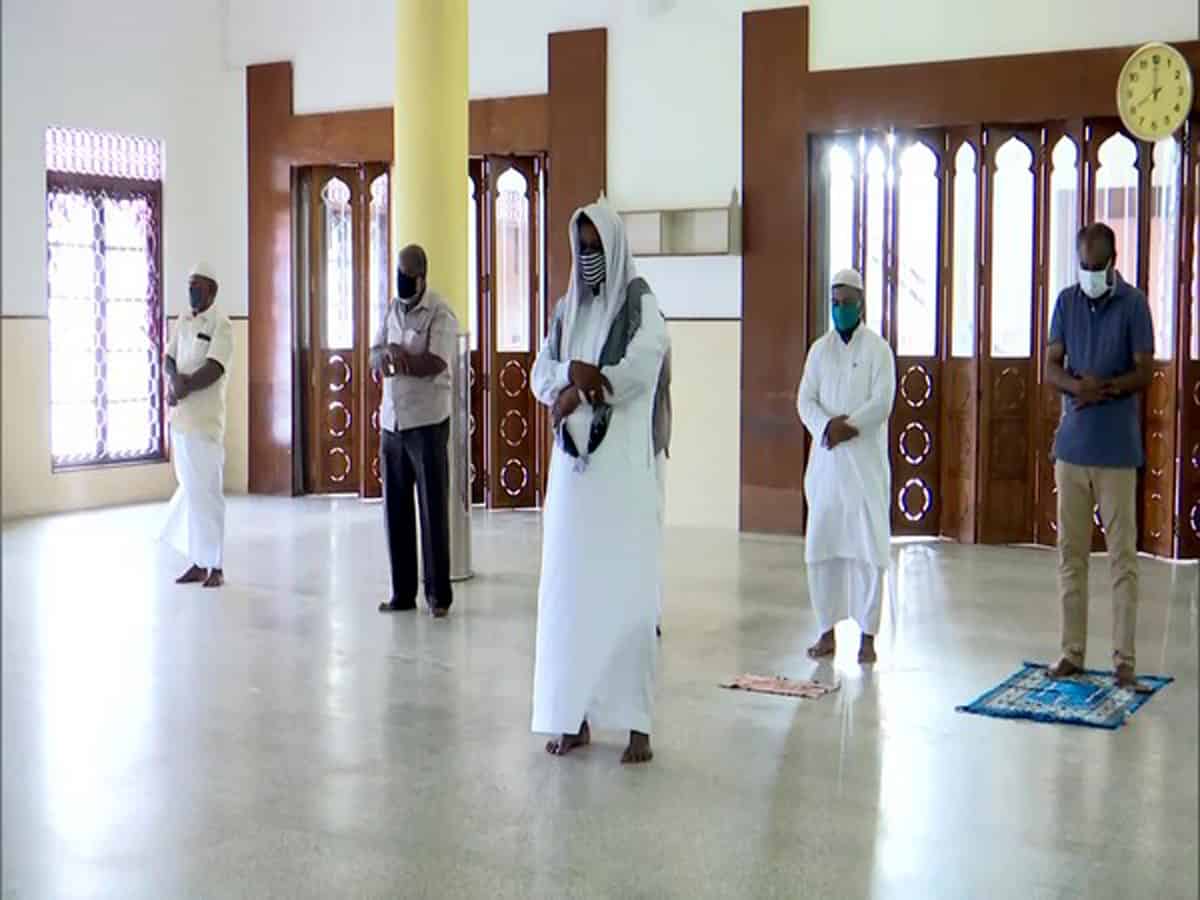 Thiruvananthapuram: People offered Eid-al-Adha namaz while ensuring social distancing norms at mosques in Thiruvananthapuram and Mallapuram on Friday.
Kerala Chief Minister Pinarayi Vijayan had on Thursday announced that the Eid-al-Adha prayers can be offered in mosques of the state on Friday with a limited number of people due to the COVID-19 pandemic.
Kerala is celebrating the festival of Eid-al-Adha on Friday.
Eid al-Adha or Bakrid, also known as "Sacrifice Feast" is marked by sacrificing an animal, usually a sheep or a goat to prove their
devotion and love for Allah. Post the sacrifice, devotees distribute the offering to family, friends, neighbours and especially to the poor and the needy.
Subscribe us on