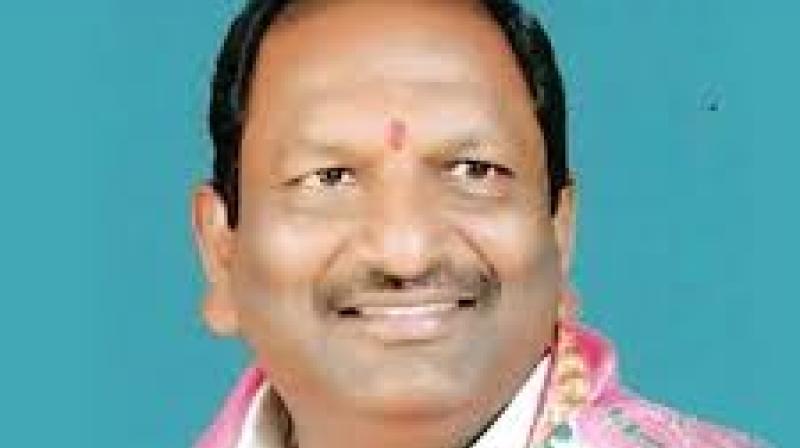 Hyderabad: Welfare Minister Koppula Eshwar today alleged that the Opposition parties are resorting to level false charges of corruption in Kaleshwaram project and development works.

 Addressing mediapersons at the TRSLP office here today, Eshwar said the Congress and the BJP are vying to trade allegations baselessly only for political mileage. These two parties are carrying out false campaign against the TRS Government, he fumed. He also found fault with the Congress for continuing to make false charges against the government. The two parties are unable to digest welfare programs in the State for which about Rs 12,000 crore being spent.

As many as 50 lakh people are getting pensions in the State and the credit goes to Chief Minister K Chandrashekhar Rao, he said, adding that the Congress was trying to gain through a tour to Tummidihatti where there was no abundant water as it was already started by Central Water Commission, he clarified. However, only to blame the Congress is taking up a tour to the project area for cheap politics, he charged.

The minister alleged that the congress government failed to get any permissions for Kaleshwaram project and did not complete any other projects in the state. The TRS chief however has achieved needed permissions and completed Kaleshwaram in record time of three years, the minister clarified. With Ganga waters gushing out of Kaleshwaram project launched recently by KCR, the Congress and the BJP are afraid of further losing sympathy from people, he said. At least now, the two parties should stop mud-slinging and support welfare and development, Eswhar suggested.
NSS
Subscribe us on