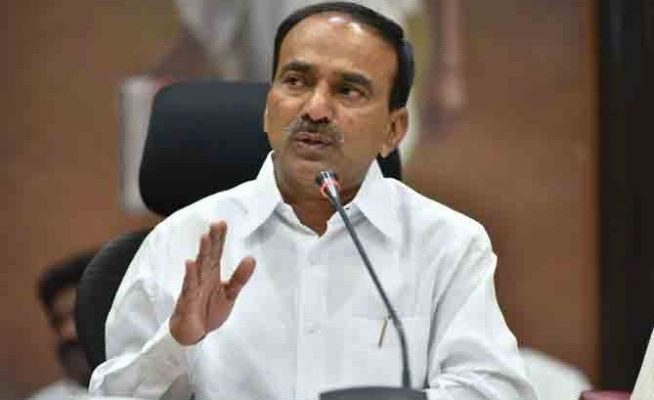 Hyderabad: Health Minister Etela Rajender today assured the House that the State government would provide health care services to Dialysis patients. 
Replying during question hour, Etala said Chief Minister K Chandrashekhar Rao asked the officials to ensure timely and improved services to dialysis patients keeping their problems in view. The government has taken all measures to set up more number of dialysis centers to cater to the needs of the patients, he said. Stating that 43 dialysis centers were providing free services to the poor kidney patients in the State, Rajender made it clear that the government was spending about Rs 1.25 lakh to Rs 1.50 lakh on each dialysis patient. Stating that there are some 10,000 dialysis patients in the State, he said the State machinery has geared up to cater to the growing needs of dialysis patients, he said.
"We have taken steps to ensure adequate medicines, equipment and staff in all hospitals, local area hospitals and also in 106 Basthi Dawakhanas,  he said. "The government is with the patients and there was no need for panic",  Rajender said. 
NSS
Subscribe us on