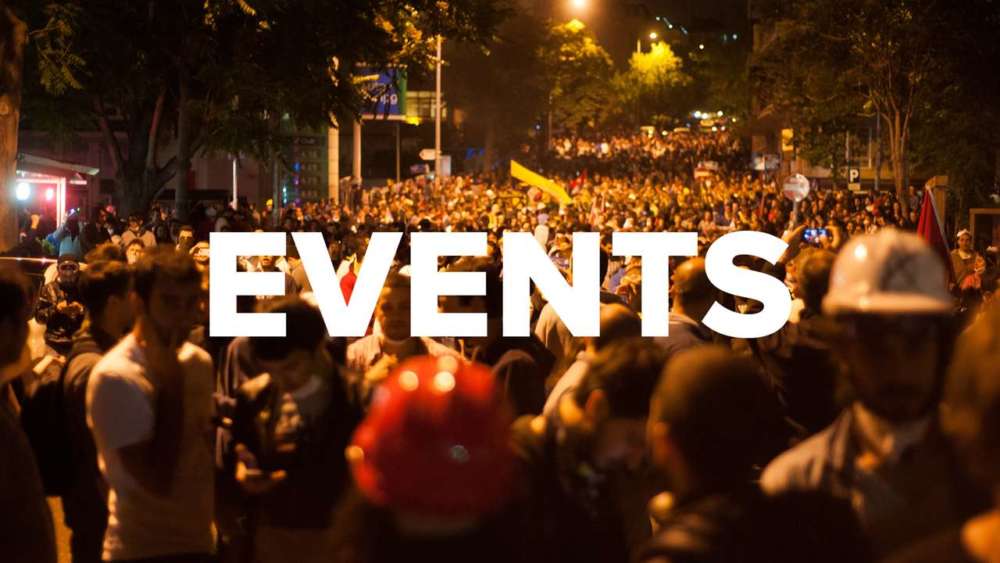 LIVE CONCERT
A grand Tarang concert, featuring the Kolkatatrio- Ayan Sengupta on Sitar,Pratik Shrivastava on sarod and Debjit Patitundi on Tabla will will be organised.
Venue: Guruswamy Centre, AMG plaza, Marredpally
Date: November 17
Time: 10:45 am
JAZZ FESTIVAL
Alliance francaise of hyderebad presents international Hyderbad jazz festival. Titled 'Theifs', its features Neha Nair.
VENUE: Phoenix Arena, HITEC city
DATE: November23
TIMES: 6:30pm
WRESTLE IT OUT
Head to the hyderabad open Wresting championship being held in the city and watch participants battle it out for the trophy.
Venue: lal Bahadur Shastri Stadium,Fateh Maidan Road,Estate,Basheerbagh
Date:November 27
Time :10am
BURKINABE RISING
Burkina faso is home to a vibrant community of artist , musicians engaged citizens who Citizen who carry on the revolutionary spirit of Thomas sankara. It is an inspiration, not Only to Africa, but to the rest of the world.
VENUE: State art gallery, road no1, Kavuri Hills,jubilee Hills
Date : November 16
Times : 5pm
Check out the latest collection of childred's photography by kandukuri Ramesh babu whose show is currently on in city
INNOCENCE AND EXPERIENCE
VENUE: Samanya shastram gallery, Manikonda Road,OU Colony shaikpet
Date : ongoing till December 1
Time : 11:30 am onwards
74 DAYS OF AUTUMN
Renowned Argentinean actress Anahi Martella's solo performance about the falkands War of 1982. Written by Laura Garaglia Directed by Anahi Martella & Sergio Amigo
Venue: Alliance Francaise of Hyderabad, Sri Nagar colony, Aurora Colony, Banjara Hills
Date: November 20
Time: 5pm
MISS SEKHSARIA
An adaptation of George Bernard shaw's 'The Missionaries',this romantic comedy Is packed with sparkling dialogue and keen social insight. Directed by vikash khurana.
Venue : Radisson Blu Plaza Hotel, Road no 6, Green Valley,Banjara Hills
Date : November 21
Time : 8:45pm
QADIR ALI BAIG FESTIVAL
Qadir Ali Baig theater festival, where some of the world best theater minds are at play. Where Kalidas and Shakespeare, Bernards shaw and Manto share space.
Venue: Ravindra Bharathi Lakdikapul Road, Near state Assembly, saifabad
Date: November 15 to 24
Time: 7:30 pm
FESTIVAL FRINGE
Tholu Bommalata, the shadow theatre tradition of AP and Telangana performed by Dalavai Kullayaapa & group
Venue: Radisson Blu Plaza, Green Valley, road no 6 Banjara Hills
Date: November 22
Time: 7:30pm
Subscribe us on