Volunteers Against Hate (VAH) is a team of like-minded people that aims to combat hate, prejudice, and discrimination in all its forms. On March 6, 2023, the team was formed by Dr. Meraj Husain (Senior Congress Leader and Ex Member CBFC-GOI) to help victims of hate crime from all oppressed sections of society. He resigned from the congress party on February 21, 2023, on the Junaid-Nasir issue after visiting their home in Bharatpur, Rajasthan, and citing lack of action by the Gehlot's Govt. and cold behavior of the congress high command on Muslim issues and lack of willingness on taking a stand on their behalf. He saw a need for a more proactive approach to addressing hate crimes and discrimination in their communities.
The National Convenor of VAH aims to build a pan-India team that provides legal support to the victims of hate crime all across the country along with raising voices for the rehabilitation of victims and to educate the public about the effects of hate and prejudice on individuals and society as a whole. And to advocate for policies and laws that promote equality and tolerance.
The network offers resources such as legal support, counseling services, and community outreach programs. Volunteers Against Hate aims to work closely with law enforcement agencies and community organizations to ensure that hate crimes are reported, investigated, and prosecuted.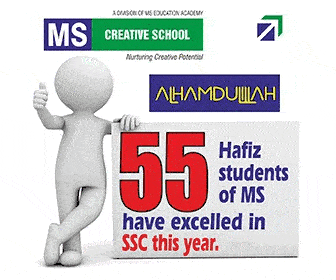 Overall, Volunteers Against Hate is a vital organization that plays a crucial role in fighting hate and discrimination in our communities. Through their education, advocacy, and community outreach programs, they are helping to create a more inclusive and tolerant society for all.
Post announcement of its formation in a very short span of 15 days organization has made more than ten thousand volunteers across the country. In this very short time team has able to form a legal cell including 15 lawyers on board which is headed by Supreme Court Advocate Niteen Kumar Sinha along with Senior Advocate Rais Farooqi of Delhi High Court.
Volunteers Against Hate has also formed a social media Team of 90 members which is highly active on Twitter against hate crime and trying to bring hate crimes from all over country in the public domain and seeking the administration for their help.
Volunteers Against Hate has got more than ten thousand retweets praising our efforts and people across the country are seeking help through our medium. In this short span of time, Dr. Meraj Husain has taken the first Volunteers Against Hate meeting in Mumbai on March 20, 2023, in his recent Maharashtra tour.
His vision is to bring six state teams of lawyers and volunteers along with one national team within the next six months. VAH is focusing on Maharashtra, Haryana, Rajasthan, Uttar Pradesh, Delhi, and Bihar in the first leg of their operation.
Subscribe us on