Hyderabad: Investigations into the sensational Hayathnagar murder case revealed a murky tale of brutal murder that was preceded by a web of deceptions involving a minor girl who was convinced by her intimate neighbor to get rid of her mother with an eye on her property as she had approached him to help her abort her unwanted pregnancy from a relationship with another youth.
Drawing a parallel with scenes in the multi-lingual thriller movie 'Drishyam', Rachakonda Police Commissioner Mahesh Bhagwat expressed his shock over the details that unfolded. The Hayathnagar Police cracked the murder case after a thorough probe and revealed details on Thursday.
The arrest of Kotha Shashikumar (28), Pallerla Keerthi (19) and Chimmula Bal Reddy (23), in connection with the murder of Pallerla Rajitha (38), Keerthi's mother, helped unravel the case.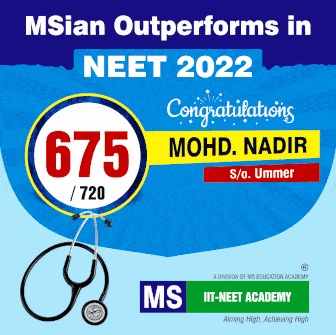 According to the pioneer, Keerthi was in a relationship with her Intermediate classmate Shilpa's brother Bal Reddy. She became pregnant in September as a minor.
Balreddy decided to get her to abort the child in Amangal, 80 km from Hyderabad.
"As the process of abortion needed Keerthi to stay at the hospital for 2 days, to avoid suspicion at home while she was away, she took the help of Shashikumar, a neighbour who stays with his parents in the same colony.
Accordingly, Shashikumar requested Keerthi's mother, Rajitha, to allow him to take Keerthi along with him for a function in Sangareddy. After Rajitha agreed, Keerthi went along with Bal Reddy to Amangal where she got the unborn fetus aborted at a private hospital and returned to Hyderabad," said Mahesh Bhagwat.
Shashi later started black mailing Keerthi for sexual favours. She yielded to his demands. At his home, Shashi took intimate pictures with her and used them to blackmail her. He lately demanded Rs 10 lakh from Keerthi so that he could settle down in life.
When she resisted, he threatened to leak their photos and then convinced her to get rid of her mother so as to be in possession of her property, considering Rajitha runs a chit fund business and has plots in Hyderabad, agricultural lands at their native village.
The duo first tried to kill Rajitha by giving her sleeping pills, but did not succeed.
Explaining the chilling murder, the Commissioner said: "(On September 19th) Shashi asked Keerthi to blind Rajitha by pouring chilli powder on her eyes and turn off the lights.
As per their plan, Shashi, who was in an inebriated condition, entered their house and the duo killed Rajitha by strangling her with a towel. After ensuring that Rajitha had died, they dragged the dead body into the bedroom and left it there. Keerthi then went to Bal Reddy's house and Shashikumar went to his house after locking the doors of Keerthi's house, leaving the dead body inside".
At Shashikumar's instance, Keerthi called Bal Reddy's father over phone and spoke as if she were Rajitha and told him that she was in a hospital for her treatment and requested him to keep her daughter Keethi in their house till she comes back.
After two days, Keerthi and Shashi planned to hang Rajitha's body from a ceiling fan in their house, hoping to pass it off as a suicide.
However, since Rajitha's body had started decomposing, they decided to throw the body on a nearby railway track. They wrapped the body in a bed sheet, tied it with ropes, and dragged the body into Shashi's car.
They threw the body at an isolated place on the railway track at Ramannapet of Choutuppal and returned home. On their way back, they burnt the bed sheet and ropes using petrol at Nagaram cross-roads and cleaned Keerthi's house.
Keerthi then went to Bal Reddy's home, saying that Rajitha, her mother, had gone to Nalgonda for a medical check-up and offered to stay with them till she returned.Keerthi stayed for a week at their place.
Meanwhile, when Keerthi's relatives asked her about her mother, she told them that her parents used to quarrel frequently under the influence of alcohol. She then claimed that she had gone to Vizag on 23rd and that her mother was missing by the time she returned.
On the 26th, Keerthi came to the Hayathnagar Police station and lodged a lodged a false complaint alleging that her father harassed her mother due to which she could have left the house and her where abouts are not known.
During initial investigations, Keerthi confessed to the crime. Police could piece together the details from her call records, which showed her presence at various locations.
Subsequent investigations revealed the horrific details,after which the trio were arrested.
Subscribe us on