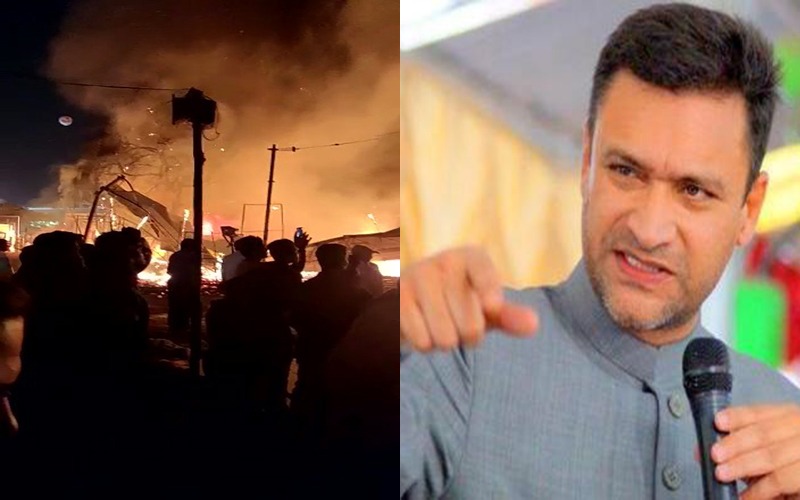 Hyderabad: Majlis-e-Ittehadul Muslimeen (MIM) floor leader, Mr. Akbaruddin Owaisi held Numaish Society responsible for the massive fire incident which had occurred at Exhibition yesterday.
Highlighting the mismanagement of the exhibition society, he said that lack of water in fire engines at the exhibition had resulted in a massive disaster.
Heavily criticizing the society, he said that despite collecting huge amounts both from the visitors and the owners of the stalls, proper arrangements were not made to face such incidents. Fire engines faced difficulties in entering the area, he claimed.
https://www.youtube.com/watch?v=wuSC4AHjgw8
Continuing his criticizing against the society, he said that in educational institutions run by the society, huge donations are being collected.
Mr. Owaisi assured that he will raise the issue in the next TS Assembly session. Numaish is the part of the Hyderabadi culture, he added.
He requested the State Government to take action against the persons who are responsible for the incident.
Subscribe us on