By Karan Thapar
Mumbai: Thursday evening's swearing-in of the three-party "Maha Vikas Aghadi" government confirms the impression that Maharashtra's politics has turned topsy-turvy. The BJP, supported at the time by the Shiv Sena, went into the elections widely expected to sweep. It's come out of them shrunken, embarrassed and relegated to the Opposition. In contrast, the Congress and the NCP were anticipating marginalisation but find themselves in power. The question now is how long will this surprise government last? And how badly damaged is the BJP?
Aghadi alliance
The answer to the first depends on how the Aghadi alliance handles the tricky challenges it faces. To start with, it was antipathy to the BJP that brought the three together. How long will that glue bind them? Unlike the Janata Party in 1977, which started to fracture as soon as it defeated Mrs Indira Gandhi's Congress, because they no longer considered her a threat, these allies will face a strong and determined Opposition in the BJP, both in Mumbai and New Delhi. So the need to stay together is likely to grow, not diminish.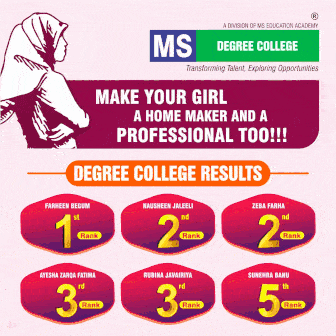 However, other challenges could be more formidable. First, the three follow divergent ideologies. Not only does the Shiv Sena's commitment to Hindutva and that of the other two to secularism create a dangerous Faultline, but its spinoffs, such as the Sena's veneration of Savarkar, could prove more divisive. A lot could depend on how Congress responds. If it follows Indira Gandhi's example, the differences will be small. If it sticks to Sonia's and Rahul Gandhi's contempt, a dangerous gap could emerge.
Ajit Pawar
The second challenge is Ajit Pawar. Even when he was accused of "betraying" the NCP, his uncle Sharad did not expel him. No doubt he was replaced as legislature party leader, but now, on return, could he be get the job back or another important one? Congress chief spokesman Randeep Surjewala has demanded that Ajit "apologise to the people of Maharashtra". If he doesn't and is instead given high office, won't that rankle with the Congress and the Sena?
The third challenge arises out of the attitude of the Shiv Sena and the lack of administrative experience of its leader, Uddhav Thackeray, now chief minister. During its five-year government with the BJP, it often behaved like an internal Opposition. While in Mumbai it would publicly oppose its own government's policies, in New Delhi it used Saamana to taunt and criticise Narendra Modi and Amit Shah. No longer can the Sena play both sides of the political net, but will its old habits change so easily?
A lot depends on Uddhav Thackeray. He can easily rein in Saamana and restrain its editor Sanjay Raut. But what of his own inexperience of administration? How adept will he prove at running a three-party coalition government? Has he the tactical skills to make compromises rather than cross his allies' red lines? Sharad Pawar's dominating presence will no doubt help and guide him but, ultimately, Mr Thackeray is the chief minister and his government's longevity could be determined by his so-far untried skills.
Now, the Aghadi alliance has a common minimum programme, with farmers' welfare at its core, but where do they stand on projects worth thousands of crores either initiated by the previous government, of which the Shiv Sena was a part,
or by the Congress-NCP earlier?
For instance, will the Congress and NCP back the Mumbai-Ahmedabad bullet train? Or wish to divert Maharashtra's `5,000-crore commitment to finance farm loan waivers? What about the `46,000-crore Mumbai-Nagpur highway? In Opposition, the Congress and NCP had raised allegations of corruption. Will they now overlook them?
There's also the Jaitapur nuclear reactor complex on the Konkan coast. Initiated by the Congress, the land acquisition was opposed by the Sena. But with France said to have second thoughts, could the reactors be ditched? And then there are Mumbai's six outstanding metro projects. The Aarey one was stoutly opposed by Aaditya Thackeray. Even though the Bombay high court permitted it to continue, with some conditions, what will his father's attitude be? And will the Congress and NCP accept any rethinking?
The flip side to all of this is the damage done to the BJP's image and how difficult that could prove for Mr Modi and Mr Shah to tackle. It could be a source of strength for the new
government.
There are two critical respects in which the BJP is seriously damaged. First, the aura of invincibility and Chanakya-like strategic brilliance that created a halo around Mr Shah and Mr Modi has suffered badly. It's not just that their political strategy failed, it also turned out to be a foolish gambit. It should never have been tried. Failure after knowing you could never succeed is worse.
The second is the damage to the Prime Minister's moral standing. He's fond of speaking of "the spirit of the Constitution", but that's precisely what he breached in Maharashtra. For a start, the decision to form a government with Ajit Pawar had his blessings. He tweeted his congratulations within minutes of the swearing-in. But his involvement went further and deeper. And that's the real concern.
The decision to revoke President's Rule at 5.47 am on Saturday, November 23, by using Rule 12, meant only for "extreme urgency and unforeseen contingency", to circumvent Cabinet approval, was utter disrespect for constitutional conventions and morality. It wasn't illegal but it was definitely improper. It diminished Mr Modi. How soon he recovers is hard to say.
Powerful Opposition
However, the Modi-Shah duo are fighters and now, bruised and defeated, they will try even harder to get back on top. And they're not without MLAs or power. With 105 MLAs in the Assembly, the BJP will be a powerful Opposition in Maharashtra, while from New Delhi Mr Modi and Mr Shah won't hesitate to use the Centre's authority to check and confront the government. The way that Mamata Banerjee is handled could suggest what's likely in Maharashtra.
However, if the Maha Vikas Aghadi remains in control of India's commercial capital and richest state for five years, it could encourage the development of forces that culminate in the decline and fall of the BJP. After all, a Congress-NCP alliance in Maharashtra in 1999 started a series of developments that ultimately led to Atal Behari Vajpayee's defeat in 2004. There's no law that says history cannot repeat itself.
Subscribe us on