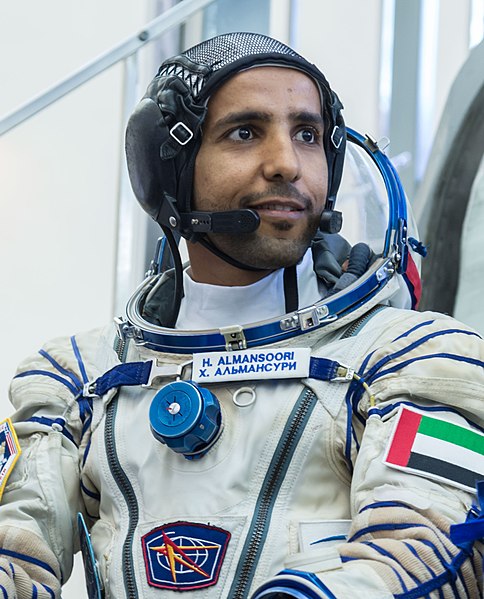 The first Emirati astronaut Hazza Al Mansouri blasted off to space on Wednesday evening. He was heading towards the International Space Station at 13,000kph. Al Mansouri made history as the Soyuz rocket took off 5.57pm from Baikonur, Kazakhstan, carrying him and his fellow astronauts, Russian commander Oleg Skripochka and Nasa's Jessica Meir. They are due to reach the ISS about midnight.
Hazzaa AlMansoori has planned to livestream videos of him offering namaz while on the International Space Station (ISS). 35-year-old, former military fighter jet pilot told that he used to pray while flying his jet and that he is all set to perform the prayer onboard the ISS during his eight-day stay. He told this during the crew's final Press conference ahead of the blast-off, Khaleej Times reported.
Al Mansoori said though he used to pray in his aircraft as a fighter pilot, it will be different while on the ISS. So he will be recording this and will be showing everyone how he will pray while just pointing to Earth.
Subscribe us on