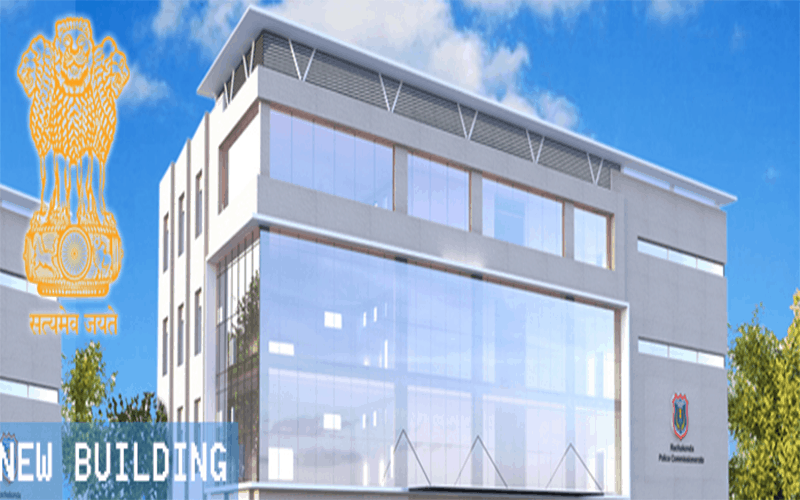 Hyderabad: Minister for Home, Prison and Fire Services Mahmood Ali has laid foundation stone of the Rachakonda Police Commissionerate's Office (Compound Wall), which will be built on 56 acres land in Medipally.
Speaking on the occasion, Mahmood Ali said, "Telangana state government is working to protect the peace and security of the state." He lauded the Telangana police for their wonderful work in implementing citizen friendly police initiatives and their reach in serving the poor people through cctv cameras due to which there is increase in the detection of crime as also the prevention of crime thus reducing fear and improving confidence in public.
He further stated that the new Commissionerate office being built in 56 acres in Medipally will stand tall in the whole country. He suggested that a Gurukul school may be set up for the children of police officers.He added that he is happy to lay the foundation stone of the Commissionerate's compund wall which is going to be built on the 56 acres land with an estimated cost of rupees 2.5 Crore. HM garu also visited Command and control center built by Infosys Foundation at Ghatkesar PS integrating it with Community CCTVs.
Minister CH. Malla Reddy lauded efforts of Chief Minister in giving priority to law and order maintenance. He expressed happiness over Commissionerate Rachakonda new headquarters in his jurisdiction.
Malkajgiri MP Revant Reddy said that Telangana DGP Mahender Reddy's administration is excellent and that the state government has to set up residential schools from KG to PG on the lines of Army public school for police families to provide higher education to children of home guard to DGP. He stated that he will work towards the release of funds from the Center as the Commissionerate is under his jurisdiction.
CP Rachakonda Mahesh Bhagwat has thanked CM of Telangana K Chandrashekhar Rao for allotment of land and Ex MLA Medchal Sudhir Reddy, Collector M V Reddy for their efforts in land allotment.
State Ministers Chamakura Mallareddy and Jagadish Reddy, DGP Mahendar Reddy, MLC Government Whip Karnay Prabhakar, MLC Krishna Reddy, Uppal MLA Subhash Reddy, Ibrahimpatnam MLA Manchireddy Kishan Reddy, ZP Chairperson Medchal district Sharat Chandra Reddy, ZP Chairman Bhongir A. Sandeep Reddy, ZP Chairperson Rangareddy dist Smt Anitha Harinath Reddy, former Medchal MLA Sudheer Reddy, Police Housing Corporation Chairman Koleti Damodar, MD Malla Reddy , Cyberabad CP V.C. Sajjanar, Addl CP Rachakonda Sudheer Babu, SCSC Secy. Yedula Krishna , several public representatives and officers have attended the program.
Subscribe us on