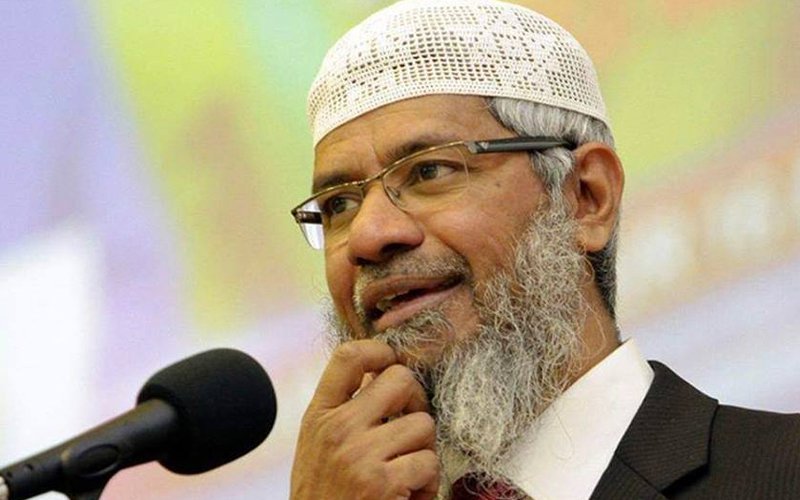 A special court in Mumbai on Wednesday issued a fresh non-bailable warrant (NBW) against Dr. Zaikr Naik.
The Prevention of Money Laundering Act (PMLA) court judge PP Rajvaidya was hearing a plea filed by the Enforcement Directorate (ED) which is probing the 2016 alleged money laundering case seeking a non-bailable warrant against Dr. Naik, who is believed to be in Malaysia.
The ED has claimed to have identified a total amount of Rs 193.06 crore has as "proceeds of crime."
The directorate has also attached properties of  53-year-old televangelist worth Rs 50.46 crore.
On the basis of FIR filed by National Investigation Agency (NIA), ED booked Naik under the Unlawful Activities Prevention Act (UAPA).
He is also facing probe in connection with the terror attack at the Holey Artisan Bakery in Dhaka on July 2016.
The two suspects in the terror attack had claimed that they were inspired by Naik's radical preaching.
India said it has made a formal request to Malaysia and will continue to pursue his extradition.
Recently, Malaysian Prime Minister Mahathir Mohamad had said that his his Indian counterpart Narendra Modi did not request him to return Dr. Naik, who has taken shelter in the Asian nation, where he was granted permanent residency.
The Mumbai-born founder of the 'Peace TV' has been living in Malaysia since 2017 after fleeing from India.
Last month, Naik was banned from delivering public talks in every state in Malaysia by the police in the interest of national security.
On August 3, he said that Hindus in Malaysia get "100 times more rights" than the Muslim minority gets in India, and yet they support the "Prime Minister of India and not the Prime Minister of Malaysia".
Source:
With agencies inputs
Subscribe us on