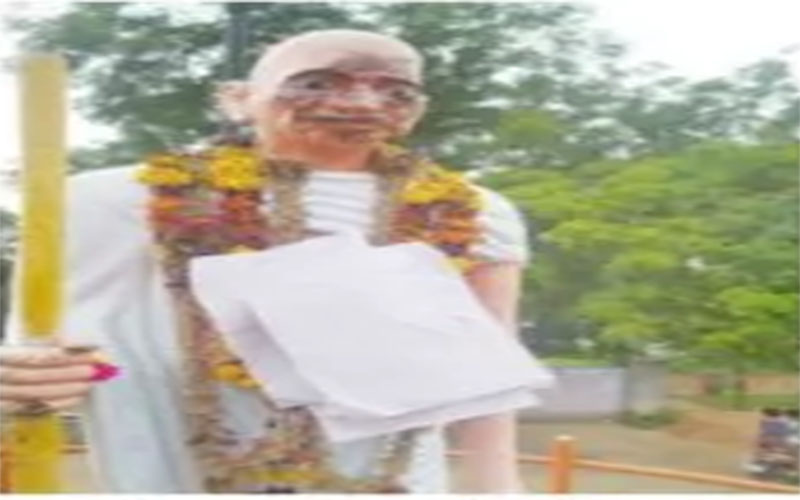 Hyderabad: In Gangaram Village of Nizamabad District, an incident of desecrating the statue of Mahatma Gandhi occurred.
It was painted with black paint and objectionable material was hang in the neck of the statue.
In order to shirk its responsibility, the police is blaming a particular organization for this incident.
Police blames activists of Popular Front of India
Instead of making thorough inquiries, police is putting blame on Popular Front of India activists.
It may be mentioned that Nizamabad Police had arrested the members of this organization two days back under the charges of misbehaving the police and violating the rules.
Is it a conspiracy?
It is believed that police has adopted this tactics to implicate more members of the organization. It seems that a deep conspiracy is being hatched and objectionable photographs and materials are being circulated through social media with an evil design of defaming a specific organization to create a situation for the arrest of its members.
The slogans hung on the statue depict that this writing is not of any Muslim person. The present situation is that Nizamabad District is slowly transforming into a center of communal hatred. With the incidents of desecrating Mahatma Gandhi's statue, it is evident that police is playing in the hands of communal elements to target a specific group.
Subscribe us on