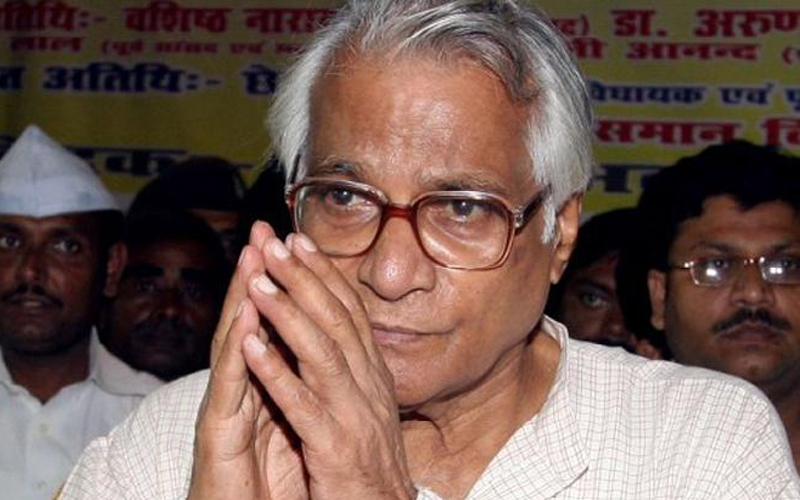 NEW DELHI: George Fernandes– a man of many contradictions died on Tuesday after prolonged illness. His was a life riddled with controversies and accomplishments alike.
Fernandes will also be remembered as the one who justified the slashing of pregnant women's womb during the Gujarat pogrom of 2002 saying that this was nothing new for India.
"These stories of atrocities on women, of the rape of women," we heard Frenandes, say, "they are nothing news. Slashing a pregnant woman's tomach to tear out the feotus… for the last 55 years we have been heaing these tales," reported Times OF India.
"So why," we heard Fernandes, former fiercy trade unionist say, "make such a fuss about it now?" "People being hacked into pieces burnt and roasted alive," we heard Fernades say,"are also not new. So why make so much noise about tem now?"
[also_read url="https://www.siasat.com/news/ex-defence-minister-george-fernandes-passes-away-88-1461321/"]Ex-Defence Minister George Fernandes passes away at 88[/also_read]
The changing political affiliations of Fernandes, the former Defence Minister who fought the Congress all his life largely changed the political orientations of the region.
Fernandes, a long-time socialist and a trade unionist, rose to political prominence when he led the Bombay Taxi Unions Association and defeated "uncrowned king of Bombay" S.K. Patil, a Congress heavy-weight in the 1967 general election.
Only 37 then, Fernandes campaigned tirelessly, covering large swathes of the constituency with his workers. And when the results were declared, he unseated the 'king' with 48.5 per cent of the votes and earned the epithet of "George, the Giant Killer".
Fernandes rose to fame as an anti-Emergency crusader.
Born and brought up in Karnataka, Fernandes later joined the Janata Dal. He served as Railways Minister in the V.P. Singh government from 1989 to 1990.
In 1994, Fernandes formed the Samata Party in Bihar, which later allied with the Bharatiya Janata Party.
He became the spine of the BJP-led NDA that formed the governments at the Centre in 1998 and 1999. He was appointed convenor of the National Democratic Alliance (NDA) and served as the Defence Minister in the Atal Bihari Vajpayee government for two terms, between 1998 and 2004.
Fernandes stepped down as the Defence Minister in 2004 in the Vajpayee government after the "coffingate" scandal broke out by Tehelka that caused an uproar. He was later absolved by two commissions of inquiry.
Fernandes retired from active political life with the onset of Alzheimer's and Parkinson's disease and mostly bedridden, speechless and almost unconscious in the last decade of his life. He had recently contracted swine flu and passed away at 88.
Subscribe us on