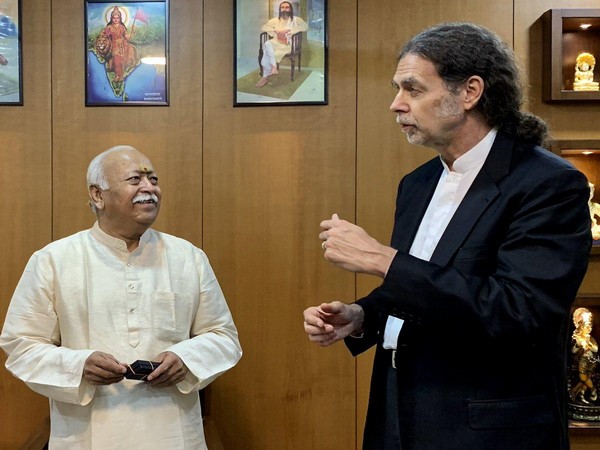 New Delhi: An online petition has been initiated demanding German Ambassador to India Walter J. Lindner's resignation, two days after he visited the headquarters of Rashtriya Swayamsevak Sangh (RSS) in Nagpur, Maharashtra, and met its chief Mohan Bhagwat.
South Asian Affairs Analyst Pieter Friedrich started the petition, who speaks frequently about human rights in India, the spread of nationalism, political ideologies and growing politicisation of religious extremism, among other issues.
As reported by The Print, at the time of publishing of its report, the petition had clocked up 730 signatures.
Germany's Ambassador to India Walter J Lindner met Rashtriya Swayamsevak Sangh (RSS) chief Mohan Bhagwat at the RSS headquarters in Nagpur on Wednesday.
In a series of pictures shared on his official twitter handle, the German Ambassador can be seen interacting with Bhagwat and taking a tour of the facility.
"Visit of Headquarters of RSS (Rashtriya Swayamsevak Sangh) in Nagpur and long meeting with its Sarsanghchalak (Chief) Dr Mohan Bhagwat. Founded 1925, it is world's largest voluntary organization – though not uncontroversially perceived throughout its history," Bhagwat wrote on Twitter.
Lindner took charge as Germany's Ambassador to India earlier this month. Notably, he had presented his credentials to President Ram Nath Kovind in Hindi out of his respect for the language.
Subscribe us on