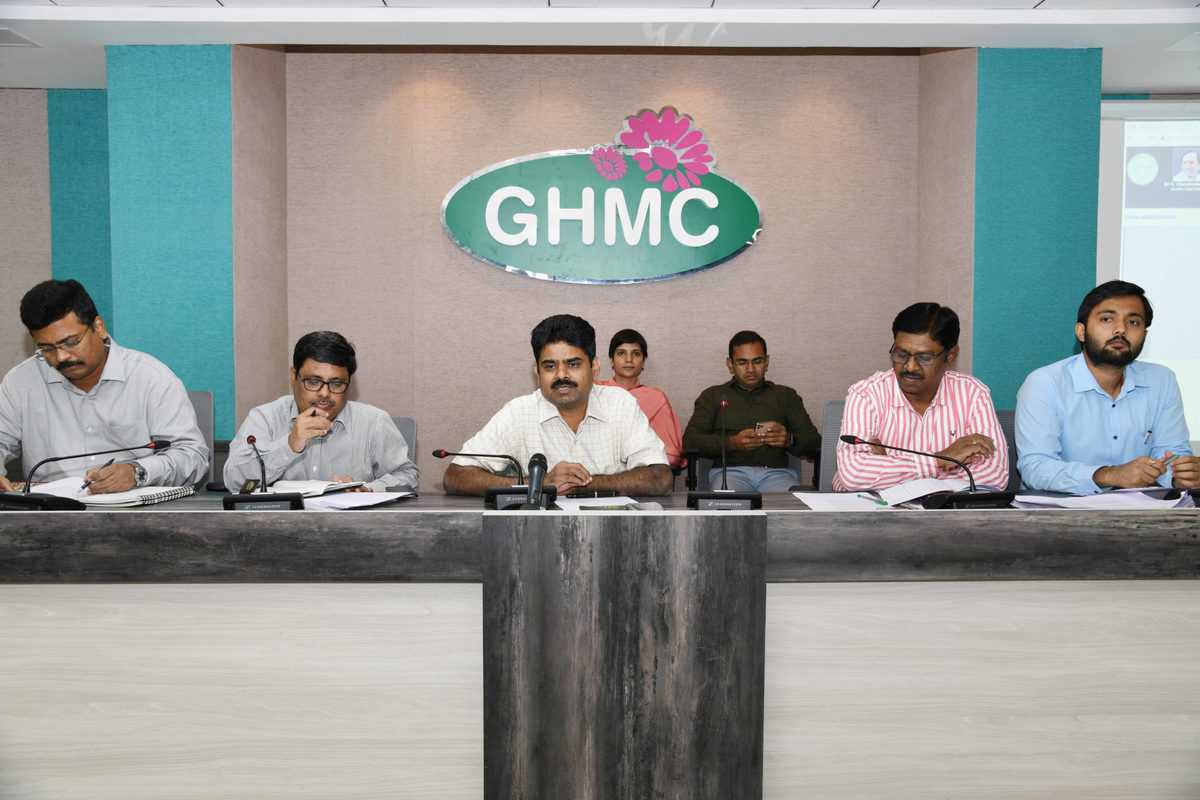 Hyderabad: Greater Hyderabad Municipal Corporation (GHMC) Commissioner Lokesh Kumar on Friday directed the town planning officials to comply with the orders passed and disposed of by the court and submits the action report by 10 January 2020 failing which action will be severe on the erring officials.
Commissioner held a review meeting with the CP, ACPs, and Section officers of 30 circles and enquired status on how many court cases filed and no of counters filed in W.Ps. counters should be filed by January 10.
Further, Commissioner said, "The officials should follow the court orders strictly and it should be disposed of in a true sense not merely making holes on slabs, the whole structure should be removed totally."
In contempt cases where the Commissioner has to present before the court, action will be initiated against the responsible official for not complying Court orders.
Where status quo orders issued by the court the officials concerned should visit the site at regular intervals and take photographs, videos as proof of evidence.  With regard to interim orders take action to vacate stay orders. 
Further, he instructed the officials to implement as per higher court orders instead of lower courts and said the applications; complaints received from citizens should be disposed of with in stipulated time in writing.
Zonal Commissioners Ms. Hari Chandana, Musharaf Ali, Srinivas Reddy, Upender Reddy, Ms. Mamatha, Ashok Samrat, Addl. Commissioners, Adwait Singh, CCP Devender Reddy, Director Srinivas, CPs, ACPs, and Section officers attended the meeting. 
SIASAT NEWS
Subscribe us on