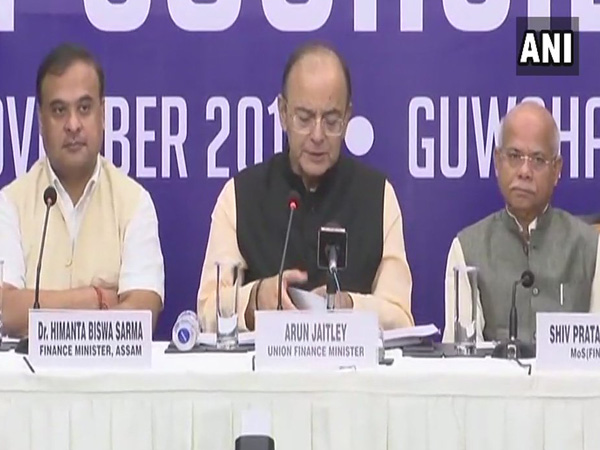 New Delhi: The Goods and Services Tax (GST) Council will join hands with the National Highways Authority of India (NHAI) to curb e-way bill fraud, sources said on Tuesday.
As per the source, the GST Council, in its 32nd meeting that is scheduled to be held on January 10, will discuss the use of vehicle's Radio Frequency Identification (RFID) toll data to curb evasion.
A task force was constituted under the council to oversee the matter. This committee will submit its report during Thursday's meeting. Furthermore, the council will discuss sharing RFID data with e-way bill server for data matching to be done to track vehicle movement, the source said.
During the GST council meeting, discussions will be held based on the task force's report to suggest measures for creating an ecosystem of seamless transport connectivity.
The source noted that RFID tags will be connected to states and district toll tax centers. When a vehicle passes through any toll, the RFID tag will send information to the e-way bill server. In this way, cancellations of the e-way bill will not be possible as the information of the moving vehicle will be stored on the server through RFID tags, the source added.
An e-way bill is a document that a person in charge of a conveyance carrying a consignment of goods worth over Rs 50,000 is required to carry. It is a mandatory document that is generated from the GST Common Portal by registered persons or transporters who undertake the movement of goods. A transporter needs to generate the e-way bill before the movement of goods commences.
The e-way bill system was introduced by the Centre in April last year to facilitate seamless intra-state movement of goods.
The Central Board of Indirect Taxes and Customs (CBIC) had first detected cases of e-way bill misuse in September last year. It was noticed that traders were canceling e-way four hours after the document was generated.
[source_without_link]ANI[/source_without_link]
Subscribe us on