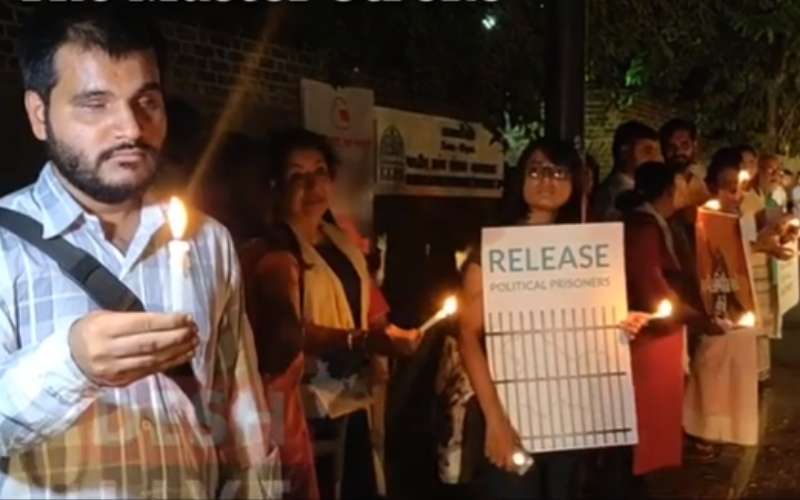 Ahmedabad: A silent protest was held in Ahmedabad, Gujarat to express dissatisfaction over the scrapping of Article 370. This protest was held near the Indian Institute of Management Ahmedabad (IIM-A).
Dismissing the claims made by popular media houses that everything is normal in Kashmir, one of the persons said that nothing is normal in the valley. He alleged that freedom of expression and other rights are not restored in Kashmir.
Another person questioned, "Is it normal to lock down the entire state?". He also said that the people of Jammu are also facing difficulties as they are unable to trade with Kashmir.
A youth questioned, "When the special status is accorded to other states why it was revoked in Jammu and Kashmir?".
Giving her views on scrapping of Article 370, one of the girls said that Kashmiris should be given 'right of self-determination'.
Subscribe us on