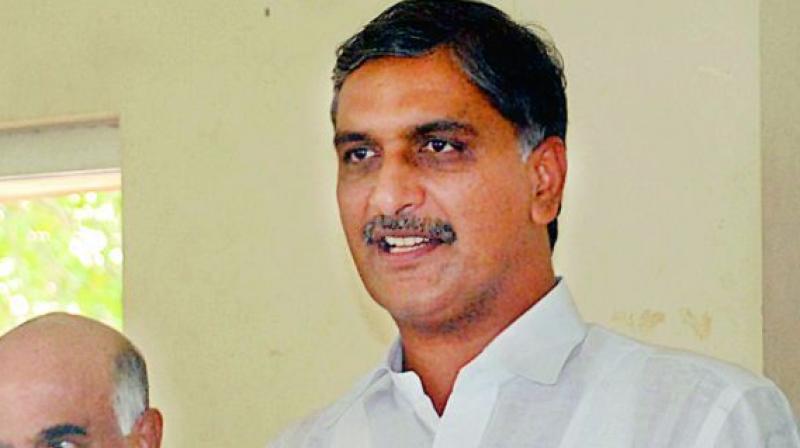 Hyderabad: Finance Minister T Harish Rao today lashed out at the Congress rulers for the delay in projects and claimed that the TRS has completed the irrigation projects in less time.
Replying to queries by the members in the Assembly during the budget session, Harish Rao took a dig at the congress for trying to blame the TRS on every aspect. It is due to the failure of the congress the projects were not completed. Now with the KCR Government spending huge funds and completing in three years Kaleshwaram project the congress is not able to digest, he said.
The minister further slammed that the congress has moved courts against the Kaleshwaram project. Though the KCR Government has completed Kaleshwaram project in record time by using personnel who worked in three shifts he said. He flayed that congress has lacked any sense for development as they left the house when the minister concern was replying to their queries. The congress has left in despair and unable to digest fast growth in the state he said.
KCR was making persistent efforts for the welfare of farmers and people, he claimed. Harish said that the TRS Government has turned the pending projects into running projects which are giving fruits of development. While the congress turned Palamur as a district of migration we the TRS regime has turned it into a green belt by completing projects and irrigating crops in a big way he claimed. 
The congress cannot hear good things and only tries to malign the image of the TRS government which is working for state welfare. The congress is not aware of the development and resorts to corruption charges which they are known for he said. KCR has worked out the plan and providing 24-hour power to the farm sector and Kaleshwaram will be developed as a tourist hub soon.
NSS
Subscribe us on