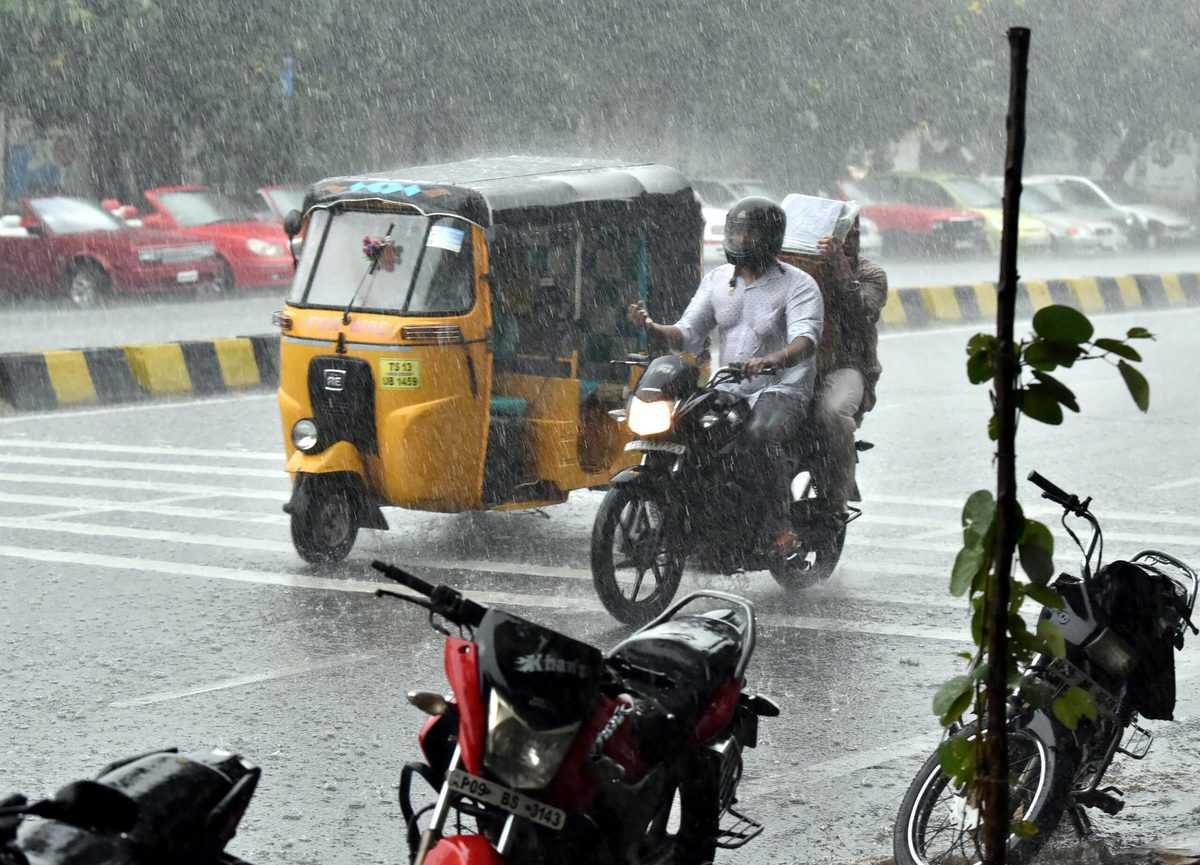 Hyderabad: All it took was one heavy shower to throw the city out of gear. For a metropolis that claims to be one of the best to live in the world, it could not be helped that drainages were oozing sewerage and roads remained muddy on Thursday.  Many areas in Hyderabad were still water-logged after the city was lashed with 10 centimetres of rainfall in a span of two hours a day earlier on Wednesday.
In fact, late in the night on Wednesday, an Ambulance, which was, on its way to a hospital, got stuck on the main road near Shamshabad. "The traffic jam was heavy at midnight. Our vehicle got flooded in rainwater and the patient had to be transported in another ambulance," Narayana Reddy an ambulance driver who was getting the vehicle towed after it got damaged in the flooding last night, said. "It was a testing situation nearly a dozen vehicles were flooded in the rain last night."
This apart, towing services have received several calls since last evening. "We have got nearly 35 calls for help since last evening. Our drivers have been restlessly working since then," said Mohammed Junaid, who runs Hyderabad towing services at Tolichowki. The visuals of water logging on roads in most of the areas in and around Tolichowki vent viral over social media showing vehicles inundated on roads and two wheelers parked in front of houses were washed away in rain in some localities.
Over 200 grievances were lodged by the citizens between Wednesday and Thursday evening on the GHMC's call centre and on its app 'My GHMC App 42'. The city police's emergency number 100 also received some complaints, ranging from waterlogging, wall collapses, fallen trees,etc.
Subscribe us on