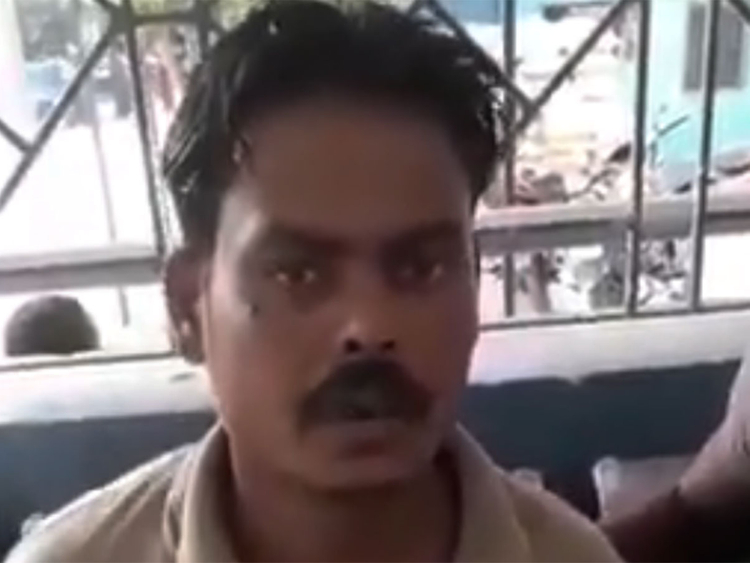 NEW DELHI: On a day, Narendra Modi was sworn in as Prime Minister for a second time, a bullet was surgically removed from Mohammed Qasim's back, who was shot at in Begusarai district of Bihar allegedly for being a Muslim.
The local youth identified as Rajiv Yadav asked Qasim, 30, his name and reportedly open fired at him after learning his Muslim name.
"Apart from the bullet, what hurt me is that I had no connection with Rajiv, yet he shot me just because I'm a Muslim," Qasim, a differently-abled vendor of household goods, told The Telegraph from his hospital bed in Begusarai town.
"We are poor labourers. We don't engage in any kind of party politics. My entire family is living in fear."
As PM Modi took oath for the second time on Thursday after a spectacular victory, Qasim was asked what he is expecting from the Prime Minister, he said, "We are not educated people and don't know much, but we know one thing: that we live in Bharat and are Bharatvasi (Indians)."
He added: "We spend all our time arranging for roti (food), but we abide by the Constitution. We don't want to live in an atmosphere of fear. Also, we want justice."
[also_read url="https://www.siasat.com/news/yet-another-hate-crime-man-muslim-name-shot-begusarai-1501129/"]In yet another hate crime, man with 'Muslim' name shot at in Begusarai[/also_read]
The incident took place on Sunday morning in Kumbhi village of Begusarai, where Bharatiya Janata Party candidate Giriraj Singh has been declared elected after defeating CPI candidate and former JNU student leader Kanhaiya Kumar.
Qasim, a resident of Khanjapur village is married and the couple had three children. He along with his parents, two brothers and elder brother Jasim's wife and five children live together.
Qasim and his younger brother Javed, unmarried are differently-abled as both suffered polio in their childhood.
Javed, who has studied till Class X, said: "Modiji is taking oath; he should ensure the Constitution is followed in letter and spirit to ensure that Muslims get the rights given to all Indians and live with dignity and without fear. There shouldn't be any differentiation between Hindus and Muslims. We don't want to live in fear in our own country."
Rs 2.5 lakh was spent on Qasim's treatment and now the family is concerned about their ability to pay out-of-pocket medical bills and thinking of of selling the house.
According to police, the attack is not a hate crime but followed a quarrel between the victim and the accused over the price of a detergent powder Qasim was selling.
Subscribe us on