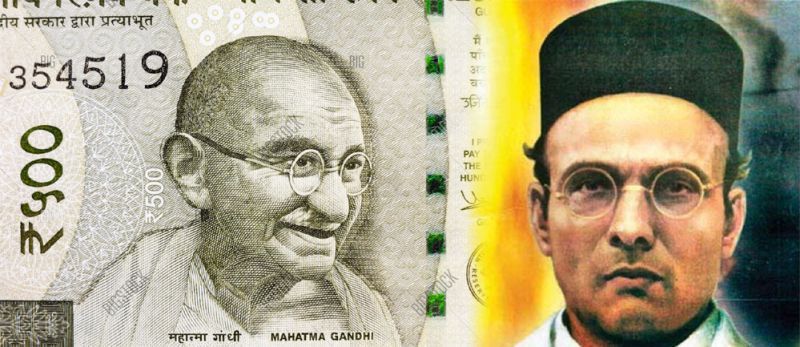 New Delhi: The right-wing Hindu nationalist political party, Akhil Bharat Hindu Mahasabha (ABHM) reiterated its demand to replace the picture of Mahatma Gandhi from the Indian currency with the picture of social reformer Vinayak Damodar Savarkar.
On the occasion of Savarkar Jayanthi, Vice President Hindu Mahasabha Pandit Ashok Sharma and state spokesperson Abishek Agarwal unitedly demanded Bharat Ratna for Savarkar.
Claiming that Savarkar paid a great role in India's freedom movement they said he should be paid respect by featuring him on the currency.
Last year also on the occasion of Savarkar's anniversary Hindu Mahasabha had urged central government to replace Gandhi with Savarkar on currency notes.
Subscribe us on