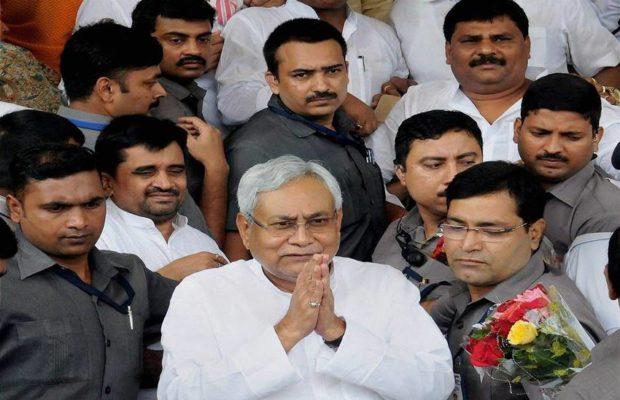 By S.K.Khan,
Chief Minister Nitish Kumar once again demanded the special category status for Bihar. Addressing media persons before leaving for a meeting of NDA constituents in New Delhi, Nitish emphasised that the state should be granted special category status.
"We are still in favour of the special category status to Bihar. This issue is very important for us. We will continue to raise it," the Janata Dal-United (JD-U) chief told the media here on Tuesday.
Nitish also explained that despite the differences on key issues such as, article 370 and Uniform Civil Code there is no contradiction with BJP.
"There's no contradiction. We've always maintained Article 370 shouldn't be scrapped, Uniform Civil Code shouldn't be imposed, Ayodhya dispute should be resolved through mutual agreement/court's intervention. We maintained this since we first forged an alliance with BJP."
Asked to shed light on why Nitish has raised the special status issue now, a political analyst on the condition of anonymity pointed out, "Notice the timing of the demand. This is pure political posturing, a sort of pressure tactics ahead of government formation in the Centre, if NDA returns to power. Why was he silent for so long? He has made special category status a bargaining tool."
Indeed, last time JDU raked up the demand of special status in June 2018, when the seat sharing talks for lok Sabha within NDA was on peak. "We will take our demand for special category status for Bihar further and more strongly. We are going to intensify it. After all, it is a question of Bihar's pride and there could be no compromise on it." K.C.Tayagi, the JDU general secretary had said then.
Yet, as soon as seat arrangement finalised, the issue vanished into the thin air.
Subscribe us on