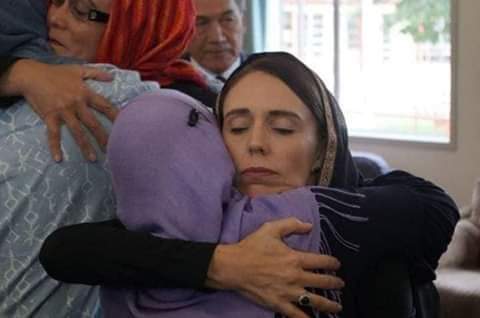 New Zealand Prime Minster Jacinda Ardern condoled the deaths of worshipers in the mosque who died in the terrorist attack, by visiting the Muslim community at the Canterbury Refugee Centre in Christchurch this afternoon. Wearing a black scarf over her head, Jacinda paid tribute to the dead and consoled those present at the Refugee Centre. Sarah Ahmed, who had family members who survived the shootings, said she was touched by Adern's decision to wear the headscarf.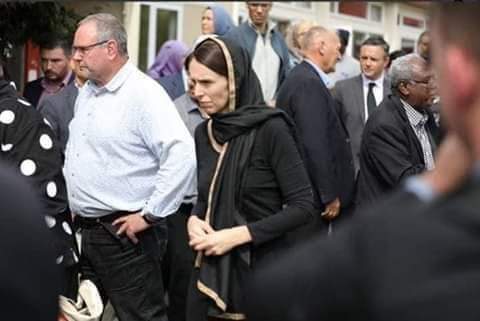 Expressing her concern over the attack, Arden said she is feeling the exact same emotions that every New Zealander is facing.
As reported by FBC news, Ardern revealed that it "was absolutely his intention to continue the attacks" and that police discovered two more guns in his vehicle, which was also fitted with explosives.
It must be noted that New Zealand Prime Minister had apologised before media soon after the attack. Not only that she apologised but also visited the kin of victims. Accepting responsibility and bowing down before the public is a big thing for a public representative.
We cannot draw parallels between those countries and India. When the attack occurred no public representative politicized the matter, no allegation was made against any country without investigation. Keeping in view the evidence they arrested the attackers. We need to learn a lesson from those countries.
Subscribe us on