Hyderabad: The various actions taken by the Greater Hyderabad Municipal Corporation (GHMC) are showing positive results during the incessant rains for the past two days.
Around 500 Pigeons were caught at Mozamjahi Market area and released them in the Srisailam Forest area.
Heavy rains lashed the city on Tuesday evening onwards in various parts of the city ranging from 11 CMs to 13 CMs, the Monsoon teams and Disaster teams swung into action and cleared water logging areas and removed fallen trees and properly managed flow of traffic effectively.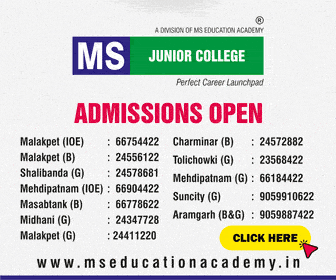 As per the warning of heavy rain from the Metrological Department the Commissioner GHMC Lokesh Kumar issued the instructions to the officials and alerted them to take action according to the situation.
384 Monsoon teams, 13 disaster teams sung into actions during heavy rains and cleared 82 water stagnation points and 12 uprooted trees were cleared and DRF teams saved two lives who were stranded in the heavy flow of water.
Mayor, DR.Bonthu Rammohan, monitored the situation from Command Control Room from GHMC Head office, and instructed the officials of various departments, Traffic Police, HMWS&SB, Fire Department and Revenue officials to co-ordinate among themselves and ensure safety of citizens by taking timely action. Further he instructed the DRF teams to be alert on 195 identified water logging points.
GHMC Mayor along with Director Disaster Management visited Khairtabad Railway station and other areas and supervised the clearing of water logging points.
Commissioner, GHMC Lokesh Kumar, held video conference with the officials and instructed the officials to alert their monsoon teams during heavy rains in the evening Wednesday.
Subscribe us on