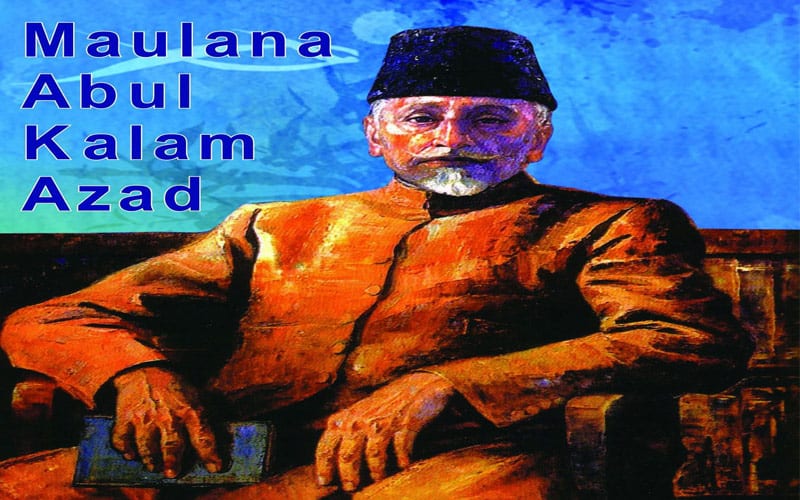 Hyderabad: Maulana Azad National Urdu University is celebrating birth anniversary of Maulana Abul Kalam Azad, the first education minister of independent India, from November 4 to 11.
The Chief Guest, Mr. Syed Aminul Hasan Jafri, Hon'ble Member of Telangana Legislative Council, will inaugurate Azad Day celebrations 2019 by addressing the students of MANUU Model School in Vattepalli, near Falaknuma on Monday (November 4) at 10-30 am. Ms. Syeda Salwa Fatima, Pilot, Indigo Airlines, will be the Guest of Honour whereas Dr. Mohammad Aslam Parvaiz, Vice-Cahncellor, MANUU will preside over.
On this occasion, students will present cultural programmes under the guidance of Dr. Kafil Ahmad, Principal of the School.
According to Prof. Mohd. Zafaruddin, Chairperson, Celebrations Committee & Director, CUCS, the University celebrates Maulana Azad's birth anniversary every year On & Off Campus with zeal & enthusiasm.
Following a series of literary and cultural events, Maulana Azad Day Memorial Lecture "Siasat, Taleem aur Saqafat : Maulana Abul Kalam Azad aur Hindustani Qaumiyat ky tameer" (Politics, Education and Culture: Maulana Abul Kalam Azad and the Making of the Indian Nation) will be delivered by Prof. Rizwan Qaiser, Dept. of History and Culture, Jamia Millia Islamia on 11th November, 10.30 am at DDE Auditorium.
The literary and cultural events being organized from 4th to 11th November include Maulana Azad Photo Competition and Exhibition, Blood Donation camp, Bait Bazi, Essay Writing competition, Quiz Competition, Film Screening on Maulana Azad, Azad Walk, cultural variety programme by the students Rang Tarang and cultural programme for staff children.
Subscribe us on