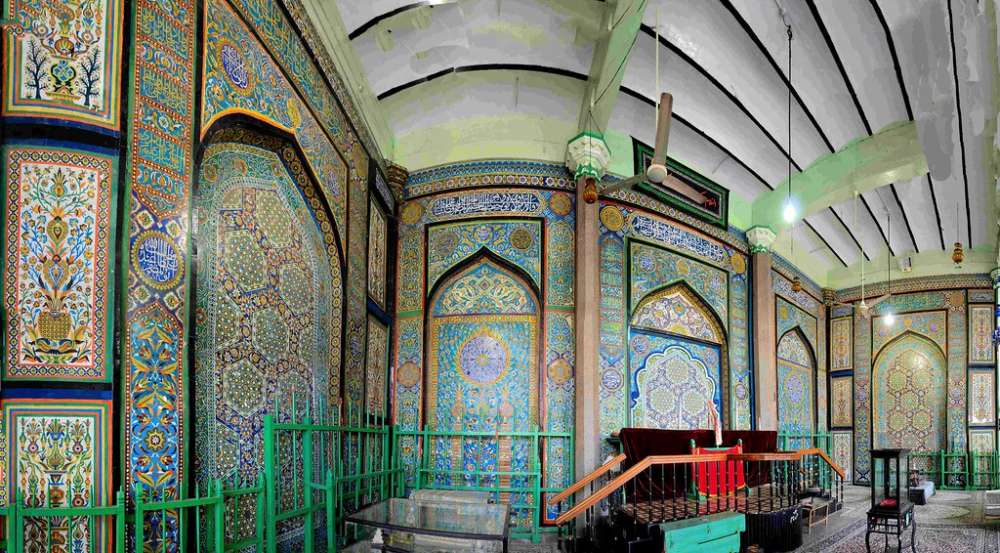 Despite enough funds at its disposal, the Archaeology Department is doing little for the restoration work of the Ashoorkhana whose condition becomes risky in the rainy season.
Ashoorkhana: The Asaf Jah's patronized the Ashoorkhana which was built in 1594. It is located at Madina Crossroad. However, it fell on bad days after the Waqf board took control.
The alams, as well as the building, are important from religious, social, cultural, historical and heritage points of view. Safety of the historic alams is also threatened.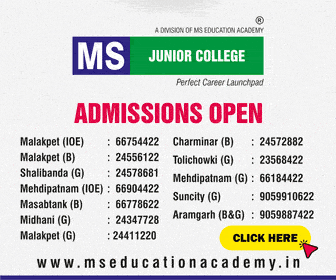 Muharram:
With Muharram, the first month of islamic calender, hardly a week away, the Ashoorkhana caretaker, Mir Abbas Ali Moosvi, is worried about the matter. Around 2 lakh devotees cutting across faiths and sects visit the Ashoor Khana in the first ten 10 days of Muharram.
The recent downpour has taken a further toll on the already dilapidated Naqar Khana (drum house) on the eastern side of the Ashoorkhana. A precariously dangling beam fell along with a chunk of rubble the other day. If the monsoon gets vigorous then it will be more dangerous to the historical structure of Ashoorkhana.
The run down Naqar Khana is the place from where the traditional 'Naubat' (traditional drums) used to be played. The tree protruding from the rooftop has widened the cracks, posing a severe danger. The Ashoorkhana roof had collapsed in 2007, ever since the structure remains out of bounds for the public.
HC Order:
After the removal of encroachments and eviction of illegal occupants from the premises in August 2009, the High Court expressly ordered the Archaeology Department to take all measures for the repair and restoration of the heritage structure.
A Detailed Project Report (DPR) prepared by the Heritage Conservation Initiative Consultants (HCIC) has found the current condition of the ancillary buildings of Badshahi Ashoorkhana as "deteriorating and collapsing".
Restoration Work:
In 2012, a chunk of the wrecked roof came down with a thud, the wooden beams and rafters in the roof remain dangerously tilted. The restoration work on the Niyaz Khana, mini Ashoorkhana and two Sarais in 2012 are showing signs of wear and tear as well.
At the entrance, the painting on the marble plaque has disappeared and tourists face difficulty to read the information engraved on it.
Memorandum with AKTC:
The TS government has signed a Memorandum of Understanding with the Agha Khan Trust for Culture (AKTC) for repair and restoration of the damaged enamel tile work inside the main Ashoorkhana. The restoration works of the Naqar Khana is expected to take up by the AKTC.
Subscribe us on