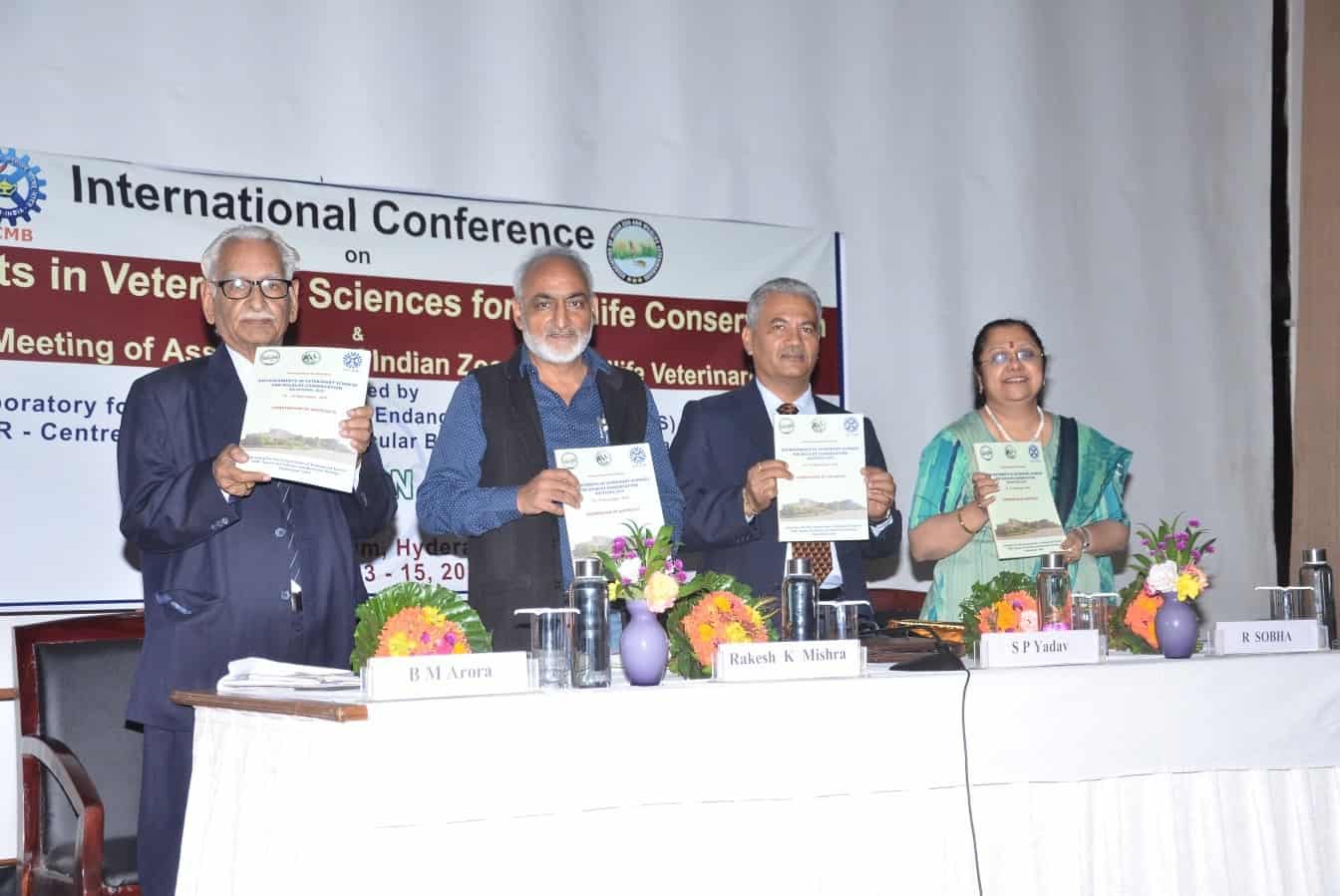 Hyderabad: Centre for Cellular and Molecular Biology (CCMB) in Hyderabad is organizing an international conference on 'Advancements in Veterinary Sciences for Wildlife Conservation' and 13th Annual Meeting of Association of Zoo and Wildlife Veterinarians during 13-15 November 2019. In India – a mega diversity country – about 200 animal species are threatened due to several anthropogenic factors.
Given this scenario, and the pace of extinctions, there is a pressing need to conserve and propagate these species both in situ (in nature) and ex situ (in zoos). Keeping these in mind Laboratory of the Conservation of Endangered Species (LaCONES) was established in 2006 as a dedicated laboratory of the CCMB to carry out modern biotechnological research on variety of Indian wildlife with the goal of conserving our precious biodiversity.
Veterinarians at CCMB-LaCONES play an important role in wildlife research and conservation programs that require animal handling, anaesthesia, and disease screening. They are involved in development of reproductive technologies including artificial insemination, semen collection, cryopreservation, in vitro fertilization and managing the National Wildlife Genetic Resource Bank.
These activities are supported by the Council for Scientific and Industrial Research, Central Zoo Authority, and Zoos across the country. It has also in conservation breeding in Nehru Zoological Parkand successful reintroduction of mouse deer into the wild.
This international wildlife conference will showcase the latest research advances made in the area of conservation breeding and management of endangered wildlife species through 66 posters and 25 oral presentations. The conference covers broader research aspects such as wildlife health, zoo biology, conservation genomics and reproductive technologies. The deliberations that will ensue during the conference will highlight the scientific advancements made.
More than 200 zoo and wildlife veterinarians, biologists, researchers, conservationists and zoo managers are participating in this mega event. Among them are 10 speakers representing 6 different countries.
This conference will strengthen scientific collaborations at a national and international level to achieve better outcomes for wildlife conservation.
Subscribe us on