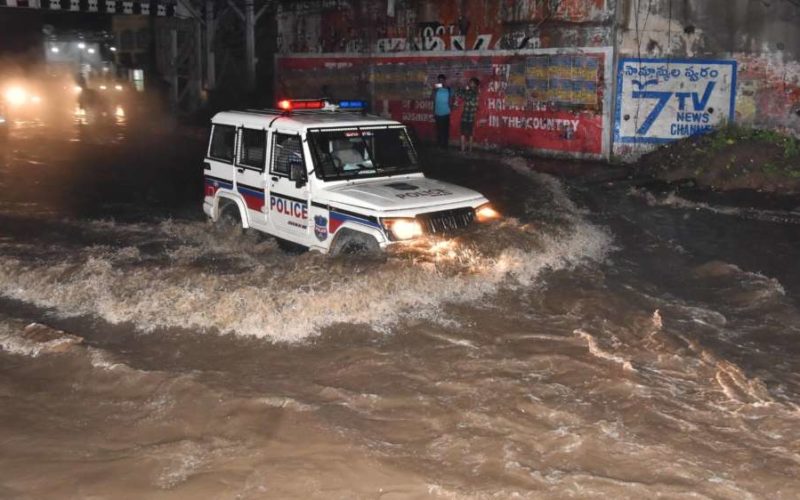 Hyderabad: As predicted by Met Office, Hyderabad City witnessed heavy rains at different places yesterday evening.
Many places in the city were inundated with rainwater and many roads turned into minor lakes. Traffic was disrupted.
This has put a big question mark on the functioning of GHMC. Complaints were received from various places wherein trees were uprooted.
At Balsheety Khait Playground near Dabeerpura, a tree was uprooted which created panic among the local residents.
Mr. YK Reddy, Director of Met Office informed that rain is likely to continue on Thursday in Hyderabad and its vicinity. Mercury recorded 32 degrees Celsius maximum and 22 degrees minimum. In the next 24 hours, rain is likely in certain parts of Telangana.
Subscribe us on