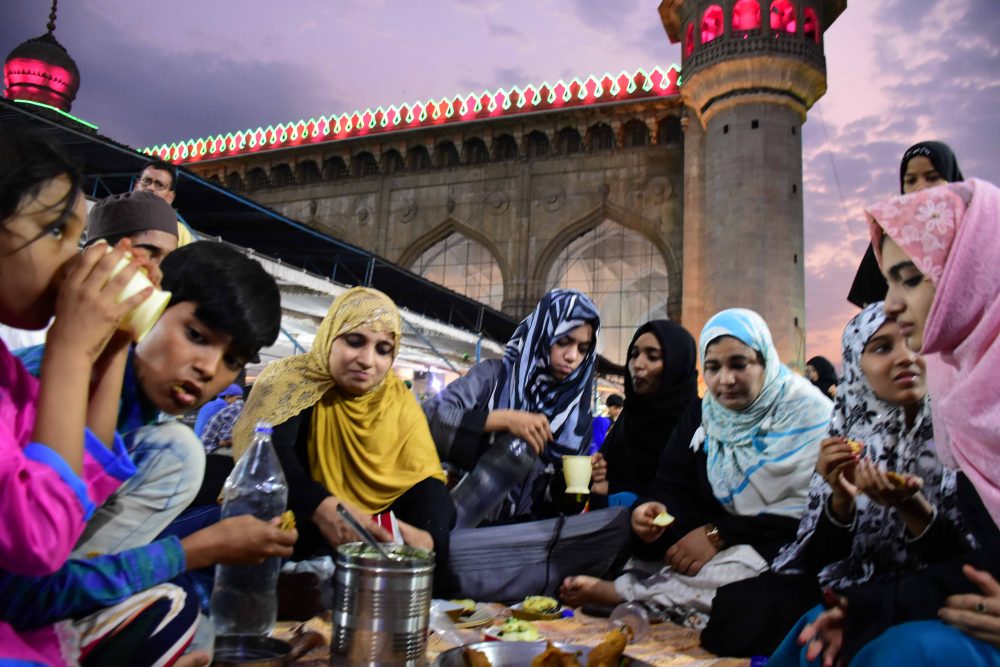 Hyderabad: The month of Ramadan had started. The city witnessed colourful nights around the historic Charminar and Mecca Masjid as the vendors surround it with their carts and Muslims and non-Muslims alike visit there in search for a variety of traditional Hyderabadi delights and special dishes.
Though there is no official relaxation or change in the hawkers' zone policy, civic officials and traffic police look the other way during this time.
As the demand for the fruits and grains are more in the month of Ramadan, the price has been increased because of the demand.
Due to the summer season, the mangoes are available in the market which is the king of the fruits.
People preferred mangoes, bananas, watermelon, pineapple etc. for the iftar. Different kind of dates also available in the market during the month of Ramadan.
Special dish of Ramadan "Haleem" is much enjoyed. In many homes, dahivada is a favourite dish.
More than 2,500 people visited Mecca Masjid to break their first fast.
People gather in large numbers to break the fast in other mosques too such as Jamia Masjid Malle Pally, Jamia Masjid Musheerabad, Shahi Masjid Public Garden, Sahifa Masjid Chadarghat and Jamia Masjid Barkas – DC report.
Subscribe us on