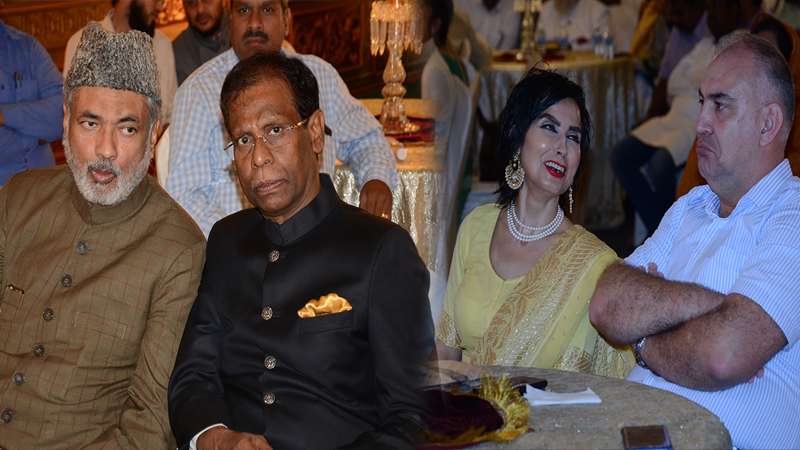 Mir Ayoob Ali Khan
Hyderabad:Eminent members of the Hyderabad community got-together on Thursday night at Le Palais (Ibrahim Manzil) to celebrate Ramadan Eid along with the historic cultural diversity with gusto.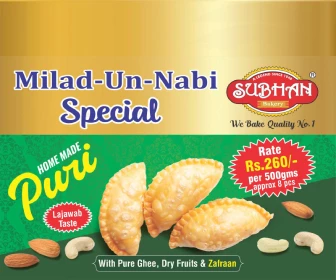 According to sources though a beautifully designed invite was circulated it was essentially the word of mouth and the expectations of the people that brought them under one roof. The names of the persons that featured on the invite were Mr. A K Khan, former City Police Commissioner and Advisor to the government of Telangana on Minority Affairs, and Maulana Khalid Saifullah Rahmani, an internationally known Islamic jurist.
The programme started with speeches that went on far beyond the scheduled time. The speakers could have cut down on their verbosity but it seemed almost all of them got carried away at the sight of large audience overflowing the spacious hall.
The long winding speeches were followed by sumptuous dinner. People were seen enjoying the traditional Haleem, Biryani, Sheer Khorma and Triffle Pudding. The invitees were seen hugging and greeting each over the dinner.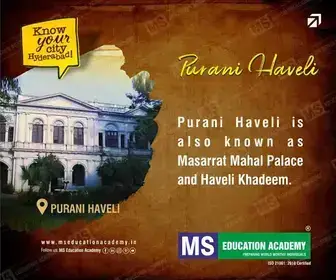 "This event should have been organized within a day or two of the Eid. We should not celebrate the festival so many days after it is over," Samad Khan, an entrepreneur said. Another invitee said he was bored with the speeches. The event should have been marked with a musical programme such as that of ghazal or qawwali. "Why should people be so serious when they are in a celebration mood," asked Syed Javed, another invitee.
Subscribe us on