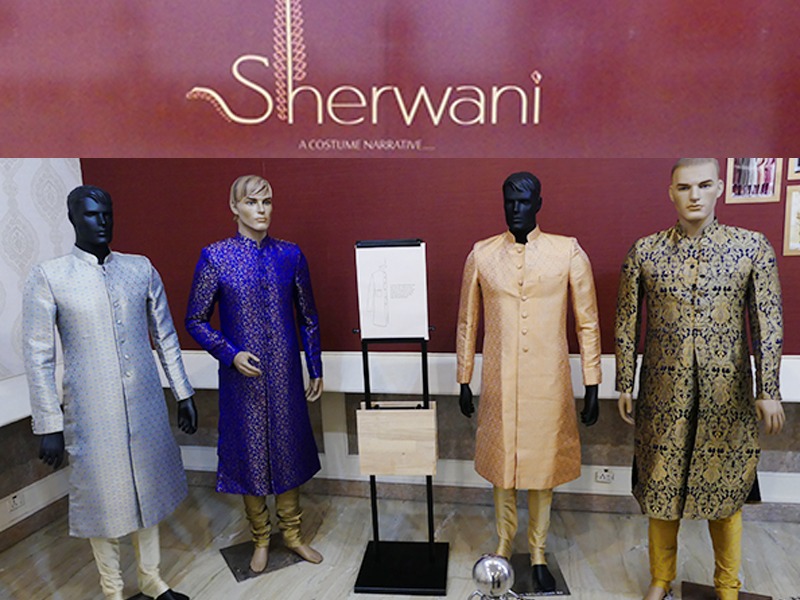 Hyderabad: With an exhibition on ethnic wear "Sherwani" to a workshop on kite making and flying and another event called tie and dye, the Hyderabad Design Week (HDW) began here on Wednesday.
The five-day event, organised by the Government of Telangana, in partnership with India Design Forum (IDF), is aimed at demonstrating the power of design to improve lives. HDW will coincide with the 31st edition of the prestigious World Design Assembly (WDA), scheduled to be held here on October 11-12.
This is the first occasion that Hyderabad will be hosting the WDA. With over 150 international participants, including members of the World Design Organisation (WDO), HDW will showcase Indian design on a global platform.
Awareness raising initiatives, change-making projects, and memorable events are planned during the five-day HDW. Other programmes held on the first day of HDW included an Art of Weaving and Fibre workshop, Autodesk Design night, Rube Goldenberg machine workshop, design for cultural context, design for impact, public participation in urban design, and U-turn artists workshop.
Pochampally ikat, Virtual Reality of Qutub Shahi Tombs and Virtual Reality 360 degree experience at Rajiv Gandhi International Airport, flock crowdsourced installation at Ikea, WeaveX by Design Aware at Khairatabad and Indira Gandhi statue near Hitex, Kavaad and charpai weaving at Lamakaan, tessellation in weaving at Phoenix Arena and Indian Photography Festival at the State of Art Gallery, Jubliee Hills were the other highlights on the first day.
British Deputy High Commissioner Andrew Fleming inaugurated an exhibition on sherwani organized at the famous Salar Jung Museum in collaboration with the National Institute of Fashion Technology (NIFT), Hyderabad. The exhibition will continue till October 13.
WDA Education Forum, IDF Awards on October 10, HDW Design Conference on October 11-12, and curated design expo at the Hyderabad International Convention Centre (HICC) presenting designs by leading students and design professionals from across the country, as well as citywide tours showcasing the best of the region's heritage crafts will be some of the highlights of HDW.
The other highlights include a large-scale up cycled plastic installation curated by the nationally acclaimed street art foundation Start India, which addresses the environmental impact of consumerism; a series of urban interventions demonstrating how vernacular construction methods can be employed to create sustainable architecture, presented by the studio Designware (India); and a Sustainable Fashion Show curated by UNESCO member Bibi Russell (Bangladesh) that will take place at Chowmahalla Palace.
Subscribe us on