Hyderabad: With just two days ahead of Sri Ram Navami celebrations, the city police went into a tizzy on Tuesday after receiving an anonymous letter claiming a terrorist attack on Sardar Vallabhbhai National Police Academy, Sri Ram Navmi Shobha Yatra, and the State BJP office.
However, the Hyderabad police have categorically denied the letter's authenticity and declared it false. The police claimed that enmity among family members was the motive behind the mischief of writing the complaint and that a lady lawyer is suspected to be involved in the controversy. The police have made foolproof security arrangements for Sri Ram Navmi Shoba Yatra, which falls on March 30.
The anonymous petitioner claimed to be Uma Maheswari, a resident of Mandi Mir Alam, and sent the letter to the National Police Academy, prompting the Telangana State Intelligence Department to take action.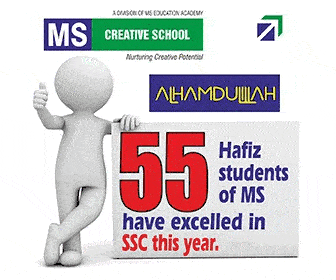 The anonymous letter targeted a particular family from the Old City that includes an employee of Amazon. The letter claimed that Fatema Asadi is heading a banned terrorist organization named Saraya-Al-Mukhtar, based in Bahrain, and that her husband, an employee of Amazon, is also linked to the terrorist group.
The mischief monger claimed that the terrorist group is planning to target Sardar Vallabhbhai National Police Academy, Sri Ram Navmi Shobha Yatra, and the State BJP office, as well as suspended BJP MLA T Raja Singh.
Upon receiving the information, the intelligence department swung into action and found the letter to be fake and based on false allegations.
A press clarification from the Hyderabad Police Commissioner's office said that the complaint is false. Earlier, two similar complaints were lodged against Asad Abidi and his wife, accusing them of being terrorists.
The first petition was lodged in the name of Radhika Rangwal. The present petition is lodged in the name of Uma Maheshwari.
"We have inquired into the previous two petitions. The inquiry revealed that Asad Abidi is an employee of Amazon. His wife is a housewife and a resident of the Michowk area. His antecedents were also verified. They do not have any terrorist links," said an official from the Hyderabad city police.
It is learned that Fatima and her sister were to be married within their relative circle. As Fatima married Asad Abidi, the affected family got offended. The above couple is suspecting a lady from that family, who is an advocate in Delhi
Subscribe us on